The Sharon Hughes Radio Show

ON THE SHOW - Week of May 22, 2017

Weekly Show - BEST OF MONEYTALK
We've looked at the Marxist agenda for America, and the difference between Capitalism and Socialism over the last few weeks; this week we look at the results as reported in our 'Best of the Best' shows on the economy.

Sunday from 3-5:00pm PST on KMYC 1140 AM & Streamed Live @ www.kmycradio.com & @ www.rednationrising.us
Sunday from 10am-12pm MTN on KYAH AM540 Utah & Streamed Live @ www.yahradio540.com

Saturday & Sunday from 6-8am and 10am-Noon EST on www.redstatetalkradio.com


Daily Show - BEST OF MONEYTALK
As we've looked at the economies of the United States and other Western countries, what does it mean for us as individuals? Some practical advice from the expert guests.

Monday: Nationally

Wednesday: Internationally

Friday: Personally

Saturday: Special GODTalk Edition

Tune in to Salem Web Network's OnePlace.com
@ www/oneplace.com/ministries/changingworldviews.com



...
Changing Worldviews.Commentary
Take Action Items
Book Club
"The Discerning Heart Seeks Knowledge." Proverbs 13:14
Join Us!
Read along with us on your own
Obtain a copy of the book
Request monthly study along notes and relevant film recommendations (optional) at info@changingworldviews.com



See All Take Action Items
Featured News Stories
HEADLINE NEWS

State Dept: Assad Using Crematorium to Hide Atrocities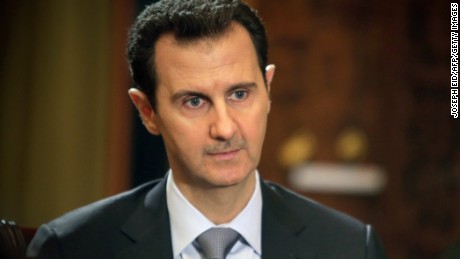 CNN - The US said Monday it believes the Syrian government has built a large crematorium near the notorious Saydnaya Military Prison in an effort to hide mass atrocities carried out there, and placed the onus on Russia to rein in the regime. Stuart Jones, acting assistant secretary for the Bureau of Near Eastern Affairs at the State Department, laid out newly unveiled declassified intelligence in a series of photographs and said Russia, a supporter of President Bashar al-Assad, must use its influence to stop Assad's continued atrocities. "Although the regime's many atrocities are well-documented, we believe the building of a crematorium is an effort to cover up the extent of mass atrocities taking place in Saydnaya prison," Jones said. "We are appalled by the atrocities taking place in Syria" with the "seemingly unconditional support of Russia." Jones said the regime could be killing as many as 50 detainees a day at Saydnaya. In February, Amnesty International alleged that thousands of people have been hanged at the Syrian prison just 45 minutes outside the capital of Damascus in a secret crackdown on dissent. READ THE REST.


MORE FEATURED STORIES

WH: No Need for Special Prosecutor Unemployment Drops to 4.4%
in Russia Involvment in 2016 Election Under Trump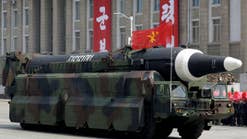 Worldwide Ransomware Attacks U.S. 'monitoring' Claim: No. Korea Missile
Hit 150 Countries Could Carry Nuclear Warhead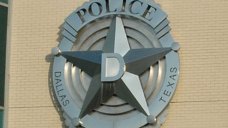 Fallen Police Officers Remembered in D.C.
ELECTION CENTER
Contact the White House Contact US Senators Contact US Representatives
202-456-1111 202-224-3121 202-224-3121
2017 Inauguration - View Events as they Happened
Track Your Senators' and Representative's Votes

PICTURES WORTH A THOUSAND WORDS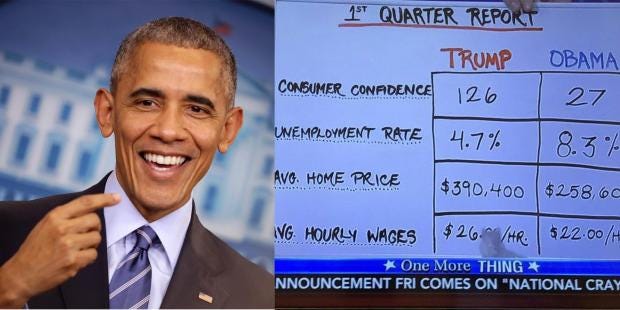 SUPPORT OUR SPONSORS

FOR 20% DISCOUNT
CLICK HERE TO ORDER &
FOR MORE INFORMATION

Get Engaged


Click to Support Our Troops Click to Rescue At-Risk Kids
Read Along with Us / Study Groups Contact Your Government
Follow Sharon on facebook Follow Sharon on twitter
More Ways To Connect
This Week's Poll
What Do You Think Should Be Pres. Trump's Top Priority?
THE SHARON HUGHES SHOW
ON THE AIR

SUNDAYS 3-5:00pm PST



Tune in to KMYC 1410AM
LISTEN LIVE ONLINE HERE

SUNDAYS 10am-12Noon MTN

Tune in to KYAH 540AM
LISTEN LIVE ONLINE HERE

STREAMED ONLINE

SATURDAYS & SUNDAYS 6-8:00am & 10am-Noon EST

LISTEN LIVE HERE
SUNDAYS 3-5:00pm PST




MONDAY, WEDNESDAY, FRIDAY & SATURDAY
3-3:30pm PST



LISTEN HERE 24/7

OTHER VENUES
SUPPORT OUR SPONSORS

FOR 20% DISCOUNT
CLICK HERE FOR MORE INFORMATION & TO ORDER

QUOTES OF THE WEEK
History Quote...
"Terrorism is the preferred weapon of weak and evil men."
- Ronald Reagan

News in Quotes...




"Chemical attack on Syria cannot be ignored." -President Donald Trump


You Gotta Be Kidding! ...


"Public school classrooms are no place for anti-science propaganda, and I encourage every teacher to toss these materials in the recycling bin. If the Heartland Institute and other climate deniers want to push a false agenda on global warming, our nation's schools are an inappropriate place to drive that agenda."
-Dem Rep. Bobby Scott
UPCOMING EVENTS



Book Club
Read along with us!
Questions: Email info@changingworldviews.com
Invite Sharon to speak to your group. Call: 707-322-3632
Or Contact info@changingworldviews.com

Calendar Page
WHAT OTHERS ARE SAYING
"I so appreciate all you do to help keep us informed." -Kris Seidler
"Truth Woman! Truth has fallen in the streets; we need the Belt more than ever!!" -Steve Simpson


"My reception is not very good so I have my ear plastered against the radio trying to catch every word!" -Sara Haskins
READ SHARON ALSO AT
INDEX
MONTHLY VISITORS