The Sharon Hughes Radio Show

THIS WEEK ON THE SHOW - February 20-26, 2017

Weekly Show - Marx's Green Propaganda
What are the roots of the Green Movement, and how did Marx and Engels develop a propaganda campaign that was like a watermelon: Green on the outside, but Red on the inside? What three laws did Marx develop to codify his secular belief system, and how are they being taught in the classroom today?

Sunday from 3-5:00pm PST on KMYC 1140 AM & Streamed Live @ www.kmycradio.com & @ www.rednationrising.us
Sunday from 10am-12pm MTN on KYAH AM540 Utah & Streamed Live @ www.yahradio540.com

Saturday & Sunday from 6-8am and 10am-Noon EST on www.redstatetalkradio.com


Daily Show - Cultural Marxism
Last week we looked at Darwin; this week we'll connect the dots between Darwin and Marx, and how Cultural Marxism has been the vehicle to mold today's Progressive political, economic and 'religious' ideology in America.

Monday: Marx & Darwin

Wednesday: Marx & the Greens

Friday: Cultural Marxism

Saturday: GODTalk - Metamorphosis
Guest: Lad Allen, Film Producer

Tune in to Salem Web Network's OnePlace.com
@ www/oneplace.com/ministries/changingworldviews.com



...
Changing Worldviews.Commentary
Take Action Items
Book Club February 2017
"The Discerning Heart Seeks Knowledge." Proverbs 13:14
Join Us! February 2017

Read along with us on your own
Obtain a copy of the book
Request monthly study along notes and relevant film recommendations (optional) at info@changingworldviews.com



See All Take Action Items
Featured News Stories
HEADLINE NEWS

Trump: Allow those into US who 'want to love our country'




FOX NEWS -- MACDILL AIR FORCE BASE, Fla. – President Donald Trump on Monday vowed to allow into the United States people who "want to love our country," defending his immigration and refugee restrictions as he made his first visit to the headquarters Monday for U.S. Central Command. Trump reaffirmed his support for NATO before military leaders and troops and laced his speech with references to homeland security amid a court battle over his travel ban on people from seven majority-Muslim countries. He did not directly mention the case now before a federal appeals court after a lower court temporarily suspended the ban. "We need strong programs" so that "people that love us and want to love our country and will end up loving our country are allowed in" and those who "want to destroy us and destroy our country" are kept out, Trump said. "Freedom, security and justice will prevail," Trump added. "We will defeat radical Islamic terrorism and we will not allow it to take root in our country. We're not going to allow it." FULL STORY

MORE FEATURED STORIES

Gorka in Defense of Extreme Executive Order - Protecting the
Vetting and Travel Ban Nation from Foreign Terrorists Entry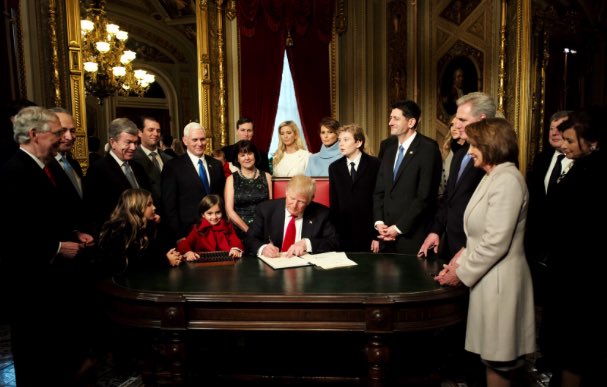 Pres. Trump's America First Plans Read Out of President Trump's
for Jobs, Trade, Military, Foreign Policy Remarks at National Prayer Breakfast




Pence: Trump Wants to Build Better Relationship with Russia

MORE ON THE B
LOG
ELECTION CENTER
PICTURES WORTH A THOUSAND WORDS
SUPPORT OUR SPONSORS

FOR 20% DISCOUNT
CLICK HERE TO ORDER &
FOR MORE INFORMATION

Get Engaged


Click to Support Our Troops Click to Rescue At-Risk Kids
Read Along with Us / Study Groups Contact Your Government
Follow Sharon on facebook Follow Sharon on twitter
More Ways To Connect
This Week's Poll
What Do You Think Should Be Pres Elect Trump's Top Priority His First 100 Days?
THE SHARON HUGHES SHOW
ON THE AIR

SUNDAYS 3-5:00pm PST



Tune in to KMYC 1410AM
LISTEN LIVE ONLINE HERE

SUNDAYS 10am-12Noon MTN

Tune in to KYAH 540AM
LISTEN LIVE ONLINE HERE

STREAMED ONLINE

SATURDAYS & SUNDAYS 6-8:00am & 10am-Noon EST

LISTEN LIVE HERE
SUNDAYS 3-5:00pm PST




MONDAY, WEDNESDAY, FRIDAY & SUNDAY
3-3:30pm PST



LISTEN HERE 24/7

OTHER VENUES
SUPPORT OUR SPONSORS

FOR 20% DISCOUNT
CLICK HERE FOR MORE INFORMATION & TO ORDER

QUOTES OF THE WEEK
History Quote...
News in Quotes...
"So to all Americans, in every city near and far, small and large, from mountain to mountain, and from ocean to ocean, hear these words: You will never be ignored again. Your voice, your hopes, and your dreams, will define our American destiny. And your courage and goodness and love will forever guide us along the way.
Together, We Will Make America Strong Again. We Will Make America Wealthy Again. We Will Make America Proud Again. We Will Make America Safe Again. And, Yes, Together, We Will Make America Great Again. Thank you, God Bless You, And God Bless America." -President Donald Trump

You Gotta Be Kidding! ...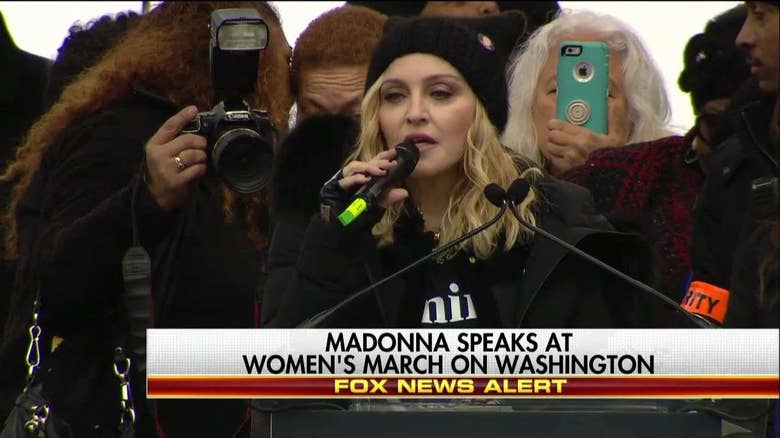 "Yes, I have thought an awful lot about blowing up the White House. But I know that this won't change anything,"
-Madonna at Woman's March in DC
UPCOMING EVENTS



Book Club - February 2017
Read along with us! & Get to know the new HUD Director
Questions: Email info@changingworldviews.com
Invite Sharon to speak to your group. Call: 707-322-3632
Or Contact info@changingworldviews.com

Calendar Page
WHAT OTHERS ARE SAYING
"I so appreciate all you do to help keep us informed." -Kris Seidler
"Truth Woman! Truth has fallen in the streets; we need the Belt more than ever!!" -Steve Simpson


"My reception is not very good so I have my ear plastered against the radio trying to catch every word!" -Sara Haskins
READ SHARON ALSO AT
INDEX
MONTHLY VISITORS