The Sharon Hughes Radio Show
THIS WEEK ON THE SHOW

October 22 & 23: Election Countdown - Post Debate #3
Post Debate #3 summary, then a larger look at what's at stake in this election in regards to Supreme Court nominees; an open or closed door to Socialism; Religious Freedom; and more on Privacy & Cyber Security. Guests include: Former Leftists/Socialists David Horowitz, Steve Berean, and Dr. Ron Rhodes.

Tune in every Sunday from 3-5:00pm on KMYC 1140 AM & Streamed Live @ www.kmycradio.com & @ www.rednationrising.us
Tune in every Saturday & Sunday from 6-8am and 10am-Noon EST on www.redstatetalkradio.com

NEW! Half-hour Shows on the Salem Web Network @ OnePlace.com
October 17: Monday - "The Supremacists"
Guest: Reair with the late Phyllis Schlafly, on her book "The Supremacists," as a backdrop to our look at the Candidates' choices and the critical issue of Supreme Court nominees the next President will pick.
October 19: Wednesday - "The Leftists"
Guests: David Horowitz, Editor FrontPageMag, Author and former Black Panther, and Steve Beren, Author and former Communist, tell out of their own experiencial knowledge of the Leftist agenda for America.

October 21: Friday - "The Hackers"
Guest: Part 2 with Author Ron Rhodes, to discuss the very real threat to our national security, grid, and personal privacy because of cyber in-security. Plus, some practical information for privacy safety.

October 23: Sunday - "The Globalists"
In Part 2 on the One-World Government that is not only forming but coming to completion. What is the face of its agenda and the underside of its goals? Who are its main architects, and U.S. advocates?

Tune in @ 3:00pm on Monday, Wednesday, Friday & Sunday to OnePlace.com @ www/oneplace.com/ministries/changingworldviews.com & then 24/7 for continuous airing.

...
Changing Worldviews.Commentary
Take Action Items
Book Club Fall 2016
"The Discerning Heart Seeks Knowledge." Proverbs 13:14
Join Us!
I. Read along with us on your own
Obtain a copy of the book
Request monthly relevant film recommendations (optional) at info@changingworldviews.com
-or-
II. Start a study group with your friends
Book Clubs and Study Groups are in and for good reason! It's educational, enriching and fun to discuss a good book with friends. And given the day inwhich we live, we need to be more informed on the issues than ever.

Register as a Host by email: info@changingworldviews.com
or regular mail: PO Box 995, Cedar Ridge, CA 95924
Include your Name, Address, Phone, Email
Request monthly relevant film recommendations (optional) at info@changingworldviews.com
Let us know how your group is doing.


See All Take Action Items
Featured News Stories
HEADLINE NEWS

Hillary's Aides Concerned about Clinton Foundation Money Dealings


FOX -- Hillary Clinton's aides and supporters expressed concern about public perception of the Clinton family's charitable enterprise, with one left-leaning pundit writing that Clinton seemed unaware of the "danger" of her "money problem," according to purported emails disclosed by Wikileaks on Sunday. Opinion columnist Brent Budowsky was chiefly concerned with the potential damage that could be caused by the publication of Peter Schweizer's 2015 book "Clinton Cash," emails show. The bestseller explored whether there was a relationship between donations made from foreign entities to The Clinton Foundation and the contracts that were approved by then-Secretary of State Clinton for foreign companies. Hillary Clinton has denied the allegations of quid pro quo. "I have been vigorously criticizing the Schweizer book, but I absolutely believe the Clintons have a money problem, and they are not fully aware of the danger of this," Brent Budowsky wrote in an April 26, 2015, email to Clinton campaign chair John Podesta. FULL STORY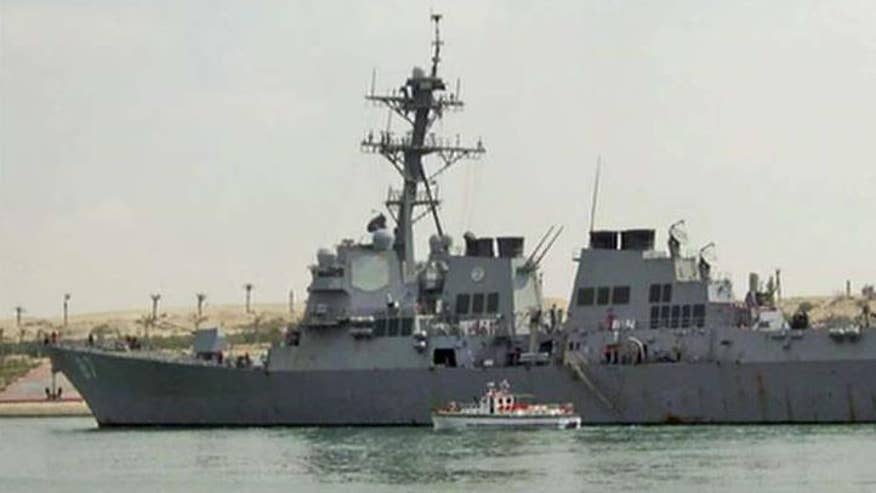 Iran Fires Missles on U.S. Medics Plead for Access to
Navy Ships Syria's Embattled Aleppo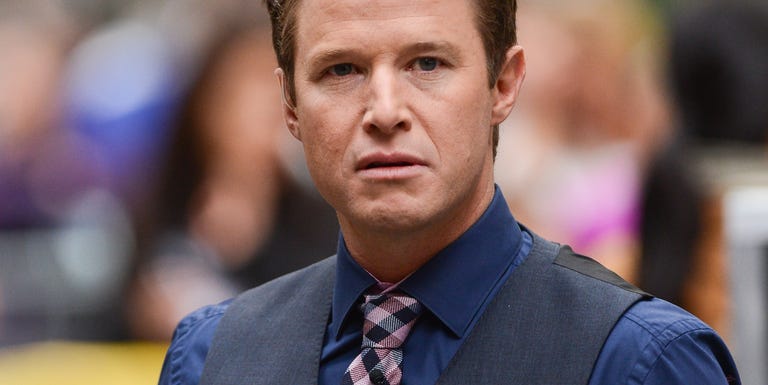 Debate Dredges Up Clinton's Billy Bush Suspended by Today Show
Defense of Rapist, Laughing After Revelation of Video w/ Trump


FINANCIAL/READINESS NEWS
The American Surveillance State
Precious Metals Prepping

ODD NEWS
Dad Charged by Hospital to Hold His Newborn Baby

GOOD NEWS
Life Size Noah's Ark Open

FEATURED WEBSITE
Barna Surveys


FEATURED VIDEO


WikiLeaks Releases Hillary's Wall Street Speeches

MORE ON THE B
LOG
ELECTION CENTER
Contact the White House Contact US Senators Contact US Representatives
202-456-1111 202-224-3121 202-224-3121
WATCH ALL PRIMARY GOP DEBATES HERE

WATCH ALL PRIMARY DEM DEBATES HERE

2016 GENERAL ELECTION SCHEDULE

Sept 26th - First Presidential Debate

Oct 4th - Vice Presidential Debate

Oct 9th - Second Presidential Debate

Oct 19th - Third Presidential Debate

Nov 8th -

General Election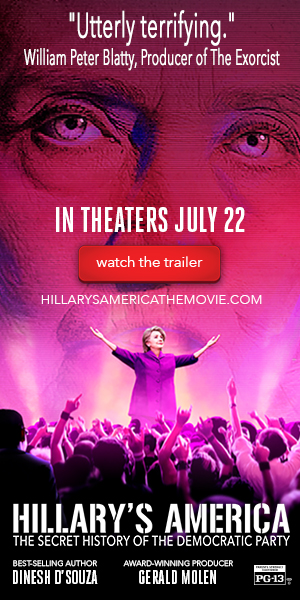 Top Ten Highlights from "Hillary's America," the Movie
Track Your Senators' and Representative's Votes

PICTURE WORTH A THOUSAND WORDS
SUPPORT OUR SPONSORS

FOR 20% DISCOUNT
CLICK HERE TO ORDER &
FOR MORE INFORMATION

Get Engaged


Click to Support Our Troops Click to Rescue At-Risk Kids
Read Along with Us / Study Groups Contact Your Government
Follow Sharon on facebook Follow Sharon on twitter
More Ways To Connect
This Week's Poll
Who Do You Think Will Win The Presidential Election?
THE SHARON HUGHES SHOW
ON THE AIR

SUNDAYS 3-5:00pm PST



Tune in to KMYC 1410 AM
LISTEN LIVE ONLINE HERE




LISTEN LIVE HERE
SATURDAYS & SUNDAYS 6-8:00am & 10-Noon EST

MONDAY, WEDNESDAY, FRIDAY & SUNDAY
3-3:30pm PST



LISTEN HERE 24/7

OTHER VENUES
SUPPORT OUR SPONSORS

FOR 20% DISCOUNT
CLICK HERE FOR MORE INFORMATION & TO ORDER

QUOTES OF THE WEEK
History Quote...
"Presidents come and go, but the Supreme Court goes on forever."
-President William Taft
News in Quotes...

"There's a lot of talk about rigged elections out there today, and I have no doubt the national media is trying to rig this election with their biased coverage in Hillary Clinton's favor. I've said it before; I'll say it again." -Mike Pence


You Gotta Be Kidding! ...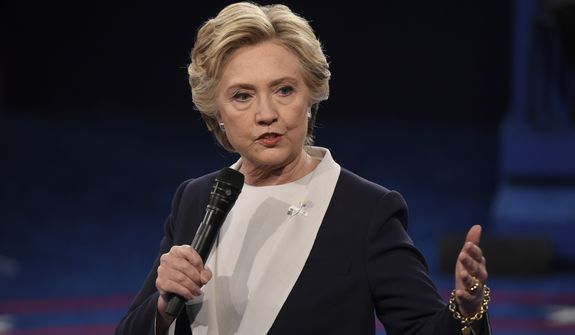 "It everybody's watching, you know, all of the backroom discussions and the deals, you know, then people get a little nervous, to say the least. So you need both a public and a private position..." -Hillary Clinton


UPCOMING EVENTS
Book Club
Sign Up: Email info@changingworldviews.com
Sharon Speaking
October 1, 2016
Eage Forum of California
Annual Constitution Day Conference
Sacramento, CA
Invite Sharon to speak to your group. Call: 707-322-3632
Or Contact info@changingworldviews.com

Calendar Page
WHAT OTHERS ARE SAYING
"I love the way you have broken this subject down! (The Rise of Chrislam). I will be speaking on this on my show very soon. Thank you!" -Dr. Derrick Henderson
"I appreciate your content and the fact you are very alert. Thank you for standing for integrity, truth, our Military and the nation of Israel." -Brian Bolton

"I so appreciate all you do to help keep us informed." -Kris Seidler
"Truth Woman! Truth has fallen in the streets; we need the Belt more than ever!!" -Steve Simpson


"My reception is not very good so I have my ear plastered against the radio trying to catch every word!" -Sara Haskins
READ SHARON ALSO AT
INDEX
MONTHLY VISITORS