The Sharon Hughes Radio Show

THIS WEEK ON THE SHOW
January 21 & 22, 2017: The Inauguration of New Policies
The 45th President of the United States will be Inaugurated this week, Donald Trump, and with him new policies, not the least of which will affect foreign policy. What can we expect?

Tune in:
Sunday from 3-5:00pm PST on KMYC 1140 AM & Streamed Live @ www.kmycradio.com & @ www.rednationrising.us
Sunday from 10am-12pm MTN on KYAH AM540 Utah & Streamed Live @ www.yahradio540.com

Saturday & Sunday from 6-8am and 10am-Noon EST on www.redstatetalkradio.com

Half-hour Shows on the Salem Web Network @ OnePlace.com
January 16, 2017: Monday - America & Israel Moving Forward
Guest: Joel Rosenberg

January 18: Wednesday - America & ISIS Moving Forward
Guest: Erick Stakelbeck

January 20: Friday - America & Russia Moving Forward
Guest: Yuri Felshtinsky

January 22: Sunday - The Building Coalition Against Israel
Guest: Ron Rhodes

Tune in: from 3-3:30pm PST on Monday, Wednesday, Friday & Sunday to OnePlace.com @ www/oneplace.com/ministries/changingworldviews.com
& then 24/7 for continuous airing.

...
Changing Worldviews.Commentary
Take Action Items
Book Club January 2017
"The Discerning Heart Seeks Knowledge." Proverbs 13:14
Join Us! January 2017

Read along with us on your own
Obtain a copy of the book
Request monthly study along notes and relevant film recommendations (optional) at info@changingworldviews.com



See All Take Action Items
Featured News Stories
HEADLINE NEWS

Protestors Plan to Disrupt Trump Inauguration




BREITBART -- On the day of the inauguration, which will take place Friday, 20th January, protesters are planning to create a series of human blockades across Washington D.C., where participants will protest against a variety of Trump's proposed policies, from immigration reform to climate change. The principal organiser of the protests is a group known as #DisruptJ20, who are already advertising for people to join them in a "bold mobilization against the inauguration of Donald Trump." "We call on all people of good conscience to join in disrupting the ceremonies. If Trump is to be inaugurated at all, let it happen behind closed doors, showing the true face of the security state Trump will preside over. It must be made clear to the whole world that the vast majority of people in the United States do not support his presidency or consent to his rule," the group states on the website. Some of the #DisruptJ20's planned "events" for the inauguration day include an Anti-Capitalist and Anti-Fascist Bloc, Quockblockade Parade Queer Resistance, Climate Convergence, as well as an Occupy Inauguration. FULL STORY.

MORE FEATURED STORIES

Netanyahu Says Paris UN These Democrats are not
Conference 'Useless' Going to Attend Trump Inauguration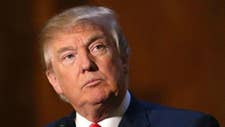 Trump Outlines Plan UN Paris Conference - France Warns
For First 100 Days re US Moving Embassy to Jerusalem




Reverend to African-Americans: Give Trump a Chance
MORE ON THE B
LOG
ELECTION CENTER
PICTURE WORTH A THOUSAND WORDS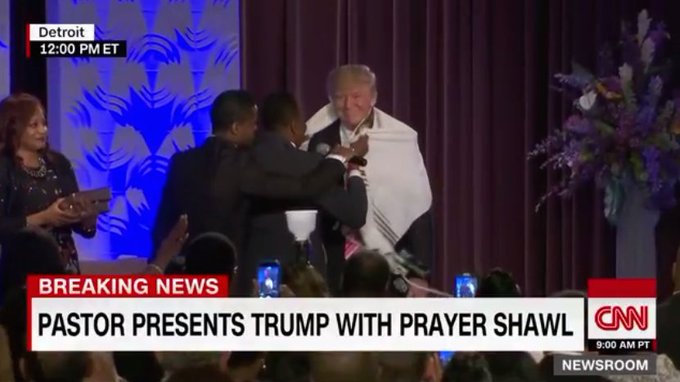 Israel's hope in America again
SUPPORT OUR SPONSORS

FOR 20% DISCOUNT
CLICK HERE TO ORDER &
FOR MORE INFORMATION

Get Engaged


Click to Support Our Troops Click to Rescue At-Risk Kids
Read Along with Us / Study Groups Contact Your Government
Follow Sharon on facebook Follow Sharon on twitter
More Ways To Connect
This Week's Poll
What Do You Think Should Be Pres Elect Trump's Top Priority His First 100 Days?
THE SHARON HUGHES SHOW
ON THE AIR

SUNDAYS 3-5:00pm PST



Tune in to KMYC 1410AM
LISTEN LIVE ONLINE HERE

SUNDAYS 10am-12Noon MTN

Tune in to KYAH 540AM
LISTEN LIVE ONLINE HERE

STREAMED ONLINE

SATURDAYS & SUNDAYS 6-8:00am & 10am-Noon EST

LISTEN LIVE HERE
SUNDAYS 3-5:00pm PST




MONDAY, WEDNESDAY, FRIDAY & SUNDAY
3-3:30pm PST



LISTEN HERE 24/7

OTHER VENUES
SUPPORT OUR SPONSORS

FOR 20% DISCOUNT
CLICK HERE FOR MORE INFORMATION & TO ORDER

QUOTES OF THE WEEK
History Quote...
News in Quotes...

"While Russia, China, other countries, outside groups and people are consistently trying to break through the cyber infrastructure of our governmental institutions, businesses and organizations including the Democrat National Committee," he said in his statement, "there was absolutely no effect on the outcome of the election including the fact that there was no tampering whatsoever with voting machines." -Donald Trump
You Gotta Be Kidding! ...


"If the choice is one state, Israel can either be Jewish or democratic. It cannot be both." -John Kerry



UPCOMING EVENTS


Book Club - January 2017
Read along with us!
Questions: Email info@changingworldviews.com
Invite Sharon to speak to your group. Call: 707-322-3632
Or Contact info@changingworldviews.com

Calendar Page
WHAT OTHERS ARE SAYING
"I so appreciate all you do to help keep us informed." -Kris Seidler
"Truth Woman! Truth has fallen in the streets; we need the Belt more than ever!!" -Steve Simpson


"My reception is not very good so I have my ear plastered against the radio trying to catch every word!" -Sara Haskins
READ SHARON ALSO AT
INDEX
MONTHLY VISITORS