This Week On The Show
LISTEN LIVE 3-5 PM PDT SUNDAYS out of our Flagship Station KMYC AM 1410

This Week on the Air: Sunday, August 2, 2015, 3-5:00 pm PDT
KMYC 1140 AM & Streamed Live @ http://www.kmycradio.com

Hour 1 & 2: Untold Stories of the Abortion War

Guests include Jill Stanek and Monica Migliorino Miller

Jill Stanek, a nurse who found an aborted baby alive in the hospital she worked at, took up the cause of saving such babies, all the way to the White House. Hear the incredible story of what she witnessed, experienced at the hands of her employer, and has been able to accomplish. Dinesh D'Souza has called Monica Migliorino Miller's Abandoned "THE BEST BOOK EVER written on abortion!" Dr. Miller is the Director of Citizens for a Pro-life Society, an activist pro-life group that she founded in 1986, and will share untold stories of the abortion war.
This Week on the Web: Friday, July 31, 2015, Noon-1:00pm PDT
BlogTalk Radio: Listen Online or by Phone 424-222-5360

GODTalk: De-Constructionism 2
Join Sharon and her guests for a 'lunch break' time together online.

Changing Worldviews.Commentary
Take Action Items
Pain Cable Unborn Child Protection Act
TWO ACTION ITEMS

#1 - Following the exposure of Planned Parenthood's admission to selling aborted babies' body parts, you can TAKE ACTION to De-Fund Planned Parenthood. You can Sign the Petition to urge Congress to Defund Planned Parenthood HERE.
#2 - S. 1553, the Pain-Capable Unborn Child Protection Act, would protect unborn children who are capable of feeling pain, defined in the bill as beginning at 20 weeks fetal age, with certain exceptions. The bill also provides certain legal protections for babies who may be born alive in abortions performed under the exception clauses. The bill contains extensive congressional findings that the unborn child is capable of experiencing great pain when subjected to a dismemberment abortion or killed by other late abortion techniques. The operative language of S. 1553 is the same as H.R. 36, which was passed by the House of Representatives on May 13, 2015, 242-184. These bills are based on model legislation developed by National Right to Life in 2010, and since enacted in 11 states.
For more information on this issue, click here.
It is easy for you to send email messages to your two U.S. senators, urging them to sign on as Senate cosponsors of the Pain-Capable Unborn Child Protection Act, if they have not already done so. Just enter your zip code in the box, and you will be taken to a page that shows you the names of your two U.S. senators, along with a suggested message. Be sure that you enter your contact information in the places provided, so that your senators' offices will recognize that the communication comes from a constituent, and so that you can receive a reply from the senator(s).
Source: National Right to Life
See All Take Action Items
This Week's Top News Stories
HEADLINE STORY

'Fleeced' by Iran Obama Admin Opens Path to Nukes
CBN - Republican lawmakers are taking a stand against the Obama administration's nuclear deal with Iran, saying it lets Iran off the hook and creates a pathway for nuclear weapons for the radical Islamic regime. At a contentious Senate Foreign Relations Committee hearing Thursday, the administration launched their drive to prevent Congress from undermining the accord. Secretary of State John Kerry blasted Republicans in the hearing, accusing them of wanting war with Iran. "So what's your plan? ...Totally go to war?" Kerry asked. But Republicans say the administration has been deceived by Iran, and that the world would be better off with no deal instead of the Obama administration's deal. READ MORE.
MORE TOP NEWS
Hillary Defends Planned Parenthood
GOP Leader: Shut down Planned Parenthood/Arrest Doctors
Christians in Kenya told 'worship here, die'
Kenyan Pastors to Obama: Don't Bring 'The Gay Talk' here
The Moral State of America
Boy Scouts Slated to Lift Ban on 'gay' Adult Leaders
Celebs Blast Planned Parenthood
ELECTION 2016 NEWS
Latest Polls
Two Brothers Give $15 Million for Cruz Campaign
Huckabee: Obama Marching Israel to 'door of the oven'
Hillary Could be Facing Criminal Probe Over Emails
HEALTH NEWS
Cheap Drug Cut Breast Cancer Deaths by 18%
FINANCIAL/PREPAREDNESS NEWS
Economic Collapse Headed for U.S. in 2015?
The Top 10 Barter Items Post Economic Collapse

GOOD NEWS
Top U.S. Companies Retreat from Planned Parenthood

WEBSITE OF THE WEEK
Pregnancy Resource Center

VIDEO OF THE WEEK


SHOCK: Planned Parenthood Sells Aborted Baby Body Parts
ELECTION CENTER
PICTURE WORTH A THOUSAND WORDS
Get Engaged


Click to Support Our Troops Click to Rescue At-Risk Kids
Join our Book Club / Study Groups Contact Your Government
Our Mission
Hi, I'm Sharon Hughes, and the Founder and President of The Center for Changing Worldviews and the host of Changing Worldviews TALK Radio. Our mission is to inform on the changing world views of our day, and promote civic responsibility so that America will continue to be a land of liberty, respect human dignity and family integrity, as well as public and private virtue.

The more I interview experts on the crucial issues of our day, the more impressed I am with the passion and dedication of men and women, (guests and listeners alike), who tirelessly take on the challenges of the 21st century.

Therefore, whether on the Radio Show, online Video, teaching or speaking engagements, through our Book Club/Study Groups, or our website, we are dedicated to helping to equip and inspire our listeners and readers to stand strong in faith in the day in which we live, and to use their gifts and talents to engage in our culture in effective and lasting ways.

I look forward to sharing with you in real and relevant ways, as we face, challenge and work to make a difference in an ever-changing world together.

The Center advocates for at-risk-children through Operation ARC, and our Troops through Operation Heartlift. Changing Worldviews is not sustained by any political or special interest organization. Our mission, radio show, and outreach projects, are funded entirely by the voluntary financial support of friends like you!
More Ways To Connect
This Week's Poll
Who Is Your Pick For Prez 2016?
ON THE AIR
The Sharon Hughes Show
SUNDAYS 3-5:00pm PDT
KMYC 1410 AM
Northern California
>LISTEN LIVE ONLINE HERE



GO HERE FOR:








>BROADCAST ARCHIVES



Friday "Lunch Break"
12 Noon - 1pm PDT
Live Online @


>ARCHIVES


QUOTES OF THE WEEK
History Quote...

"I've noticed that everyone who is for abortion has already been born." -Ronald Reagan
News in Quotes...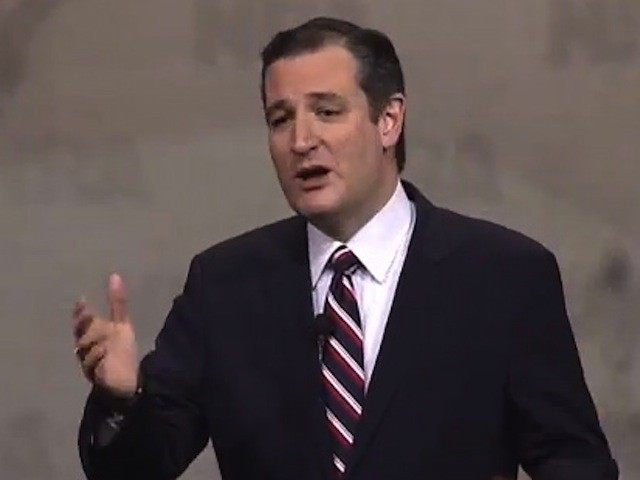 "Every American should watch that video and say, 'Are those my values?' The U.S. Department of Justice, if it was not simply a partisan arm of the DNC, should open an investigation and prosecute Planned Parenthood. Congress should hold hearings and we should cut off funds." -Ted Cruz
You Gotta Be Kidding! ...






"We've been very good at getting heart, lung, liver, because we know that, so I'm not gonna crush that part, I'm gonna basically crush below, I'm gonna crush above, and I'm gonna see if I can get it all intact." -Planned Parenthood Doctor Nucatola, in recent undercover video
UPCOMING EVENTS








August 28, 2015
4th Friday - 12 Noon PDT
Join Sharon
By Phone: 424-222-5360
Or Online


Invite Sharon to speak to your group. Call: 707-322-3632
Contact for more information
into@changingworldviews.com

Calendar Page
WHAT OTHERS ARE SAYING
"I love the way you have broken this subject down! I will be speaking on this on my show very soon, thank you!" -Dr. Derrick Henderson
"Thank you Sharon. Your radio show is so impressive and informative. It is a unique and largely unparalleled ministry. God's blessings to you." -Bob and Bev Cielnicky, Life Priority Network
READ SHARON ALSO AT
INDEX
MONTHLY VISITORS