The Sharon Hughes Radio Show


ON THE SHOW - Week of April 16, 2018

Weekend Show: Is it War?
Guests join us to discuss the implications for America and allies bombing Syria to stop chemical attacks on its people and keeping our Troops safe. The Russian-Syria-Iran 'coalition' - is this part of the 'endtimes'?

Sunday from 3-5:00pm PST on KMYC 1140 AM & Streamed Live @ www.kmycradio.com & @ www.talkamericaradio.us
Sunday from 10am-12pm MTN on KYAH AM540 Utah & Streamed Live @ www.yahradio540.com

Saturday & Sunday from 6-8am and 10am-Noon EST on www.redstatetalkradio.com


Weekday Show:
Monday: Dealing with Rogue Regimes - Russia

Wednesday: Dealing with Rogue Regimes - Iran, Syria

Friday: Endtimes Wars

Saturday: GODTalk: Standing Strong The Day in Which We Live Study

Monday, Wednesday, Friday & Weekends on Salem Web Network's OnePlace.com @ www/oneplace.com/ministries/changingworldviews.com



...
Changing Worldviews.Commentary
Take Action Items
Book Club
"The Discerning Heart Seeks Knowledge." Proverbs 13:14
Join Us!
Read along with us on your own
Obtain a copy of the book
Request monthly study along notes (optional) at info@changingworldviews.com



See All Take Action Items
Featured News Stories
HEADLINE NEWS

What a Chemical Attack in Syria Looks Like

New York Times: BEIRUT, Lebanon — Dozens of Syrians choked to death after a suspected chemical attack struck the rebel-held suburb of Douma, east of Damascus, with aid groups on Sunday blaming President Bashar al-Assad's government for the assault and Western governments expressing outrage.Rescue workers in Syria reported finding at least 42 people dead in their homes from apparent suffocation, and antigovernment activists circulated videos of lifeless men, women and children sprawled out on floors and in stairwells, many with white foam coming from their mouths and nostrils. A stream of patients with burning eyes and breathing problems were rushed to clinics after the attack at dusk on Saturday, medical and rescue groups said. The attack appeared to break the will of Douma's rebels, who agreed on Sunday to a deal with the government to hand the area over and be bused to another area outside government control in the country's north. Thousands of fighters and tens of thousands of their relatives are expected to leave soon. The latest atrocity in Syria's agonizing seven-year civil war drew immediate condemnation from the United States and the European Union, but Mr. Assad's allies in Moscow and Tehran dismissed allegations of a chemical attack as "bogus."

MORE FEATURED STORIES

Army of Islam - Turkey Aims for 5 Million To Find Suspects Police Turn to
Strong Alliance Against Israel Google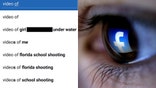 Facebook Apologizes for Search Florida Teacher Threatens to 'blow up'
Suggestions of Child Porn Videos Elementary School, is Arrested

Former Facebook Executive Blasts Impact of Social Networking
ELECTION CENTER
Contact the White House Contact US Senators Contact US Representatives
202-456-1111 202-224-3121 202-224-3121
Track Your Senators' and Representative's Votes

PICTURES WORTH A THOUSAND WORDS
SUPPORT OUR SPONSORS
Get Engaged


Click to Support Our Troops Click to Rescue At-Risk Kids
Read Along with Us / Study Groups Contact Your Government
Follow Sharon on facebook Follow Sharon on twitter
More Ways To Connect
This Week's Poll
What Should Be The Top Priority In 2018?
THE SHARON HUGHES SHOW
ON THE AIR

SUNDAYS 3-5:00pm PST



Tune in to KMYC 1410AM
LISTEN LIVE ONLINE HERE

SUNDAYS 10am-12Noon MTN

Tune in to KYAH 540AM
LISTEN LIVE ONLINE HERE

STREAMED ONLINE

SATURDAYS & SUNDAYS 6-8:00am & 10am-Noon EST

LISTEN LIVE HERE
SUNDAYS 3-5:00pm PST




MONDAY, WEDNESDAY, FRIDAY & SATURDAY
3-3:30pm PST



LISTEN HERE 24/7

OTHER VENUES
SUPPORT OUR SPONSORS
QUOTES OF THE WEEK
History Quote



News in Quotes



Franklin Graham: "My father once said, 'Someday you will read or hear that Billy Graham is dead. Don't believe a word of it. I shall be more alive than I am now. I will just have changed my address. I will have gone into the presence of God.'
You Gotta Be Kidding! Quote
"As bad as you think Trump is, you (should) be worried about Pence… Everyone that is wishing for impeachment might want to reconsider. He (Pence) thinks Jesus tells him to say things." -Omarosa Manigault Newman, former White House Staffer
UPCOMING EVENTS



Book Club
Read along with us!
Questions: Email info@changingworldviews.com
Invite Sharon to speak to your group. Call: 707-322-3632
Or Contact info@changingworldviews.com

Calendar Page
WHAT OTHERS ARE SAYING
"I so appreciate all you do to help keep us informed." -Kris Seidler
"Truth Woman! Truth has fallen in the streets; we need the Belt more than ever!!" -Steve Simpson


"My reception is not very good so I have my ear plastered against the radio trying to catch every word!" -Sara Haskins
READ SHARON ALSO AT
INDEX
MONTHLY VISITORS