The Sharon Hughes Radio Show

ON THE SHOW - Week of August 21, 2017

Weekly Show - Summer Classics 3
As we prepare for an all new season beginning in September, this week we will air some of the best of our best shows, on the most critical issues we are facing as a nation and world today. Just in case you missed them.

Sunday from 3-5:00pm PST on KMYC 1140 AM & Streamed Live @ www.kmycradio.com & @ www.talkamericaradio.us
Sunday from 10am-12pm MTN on KYAH AM540 Utah & Streamed Live @ www.yahradio540.com

Saturday & Sunday from 6-8am and 10am-Noon EST on www.redstatetalkradio.com


Daily Show - Summer Classics 3

Monday: Nation

Wednesday: World

Friday: Culture

Saturday: GODTalk Edition

Tune in to Salem Web Network's OnePlace.com
@ www/oneplace.com/ministries/changingworldviews.com



...
Changing Worldviews.Commentary
Take Action Items
Book Club
"The Discerning Heart Seeks Knowledge." Proverbs 13:14
Join Us!
Read along with us on your own
Obtain a copy of the book
Request monthly study along notes and relevant film recommendations (optional) at info@changingworldviews.com



See All Take Action Items
Featured News Stories
HEADLINE NEWS
33 Wounded, 6 Fatally, in Weekend Shootings in Chicago
FOX NEWS -- Chicago police say at least 33 people have been wounded, six fatally, in weekend shootings in the nation's third-largest city. The Chicago Tribune reports the shootings happened in just a 13-hour period ending early Sunday. Police say someone in an SUV fired at a crowd outside a South Side banquet hall that serves as a nightclub, killing one and injuring six early Sunday. The gunman drove off. Chicago's gun violence has drawn national scrutiny, including from President Donald Trump. The city had more than 760 homicides in 2016. That was more than New York and Los Angeles combined.

MORE FEATURED STORIES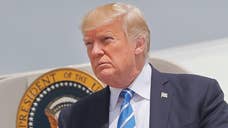 Multi-Nation Manhunt for Barcelona Pres. Trump to Address the Nation
Terror Attack Suspect on Afghanistan on Monday Night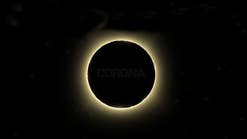 Jerry Lewis - Died at 91 Years of Age Full Coverage of the 2017 Total
Remembering the Legendary Comedian Solar Eclipse


Marc Morano's 'Climate Hustle' Documentary Taking on Al Gore
ELECTION CENTER
Contact the White House Contact US Senators Contact US Representatives
202-456-1111 202-224-3121 202-224-3121
2017 Inauguration - View Events as they Happened
Track Your Senators' and Representative's Votes

PICTURES WORTH A THOUSAND WORDS

The Great Amreican Eclipse - August 21st
Get Ready for the Eclipse NASA Video
SUPPORT OUR SPONSORS

FOR 20% DISCOUNT
CLICK HERE TO ORDER &
FOR MORE INFORMATION

Get Engaged


Click to Support Our Troops Click to Rescue At-Risk Kids
Read Along with Us / Study Groups Contact Your Government
Follow Sharon on facebook Follow Sharon on twitter
More Ways To Connect
This Week's Poll
What Do You Think Should Be Pres. Trump's Top Priority?
THE SHARON HUGHES SHOW
ON THE AIR

SUNDAYS 3-5:00pm PST



Tune in to KMYC 1410AM
LISTEN LIVE ONLINE HERE

SUNDAYS 10am-12Noon MTN

Tune in to KYAH 540AM
LISTEN LIVE ONLINE HERE

STREAMED ONLINE

SATURDAYS & SUNDAYS 6-8:00am & 10am-Noon EST

LISTEN LIVE HERE
SUNDAYS 3-5:00pm PST




MONDAY, WEDNESDAY, FRIDAY & SATURDAY
3-3:30pm PST



LISTEN HERE 24/7

OTHER VENUES
SUPPORT OUR SPONSORS

FOR 20% DISCOUNT
CLICK HERE FOR MORE INFORMATION & TO ORDER

QUOTES OF THE WEEK
History Quote






News in Quotes
UPCOMING EVENTS



Book Club
Read along with us!
Questions: Email info@changingworldviews.com
Invite Sharon to speak to your group. Call: 707-322-3632
Or Contact info@changingworldviews.com

Calendar Page
WHAT OTHERS ARE SAYING
"I so appreciate all you do to help keep us informed." -Kris Seidler
"Truth Woman! Truth has fallen in the streets; we need the Belt more than ever!!" -Steve Simpson


"My reception is not very good so I have my ear plastered against the radio trying to catch every word!" -Sara Haskins
READ SHARON ALSO AT
INDEX
MONTHLY VISITORS