Your Self - Body
For Your Fall & Winter Skin
& Autumn Fashion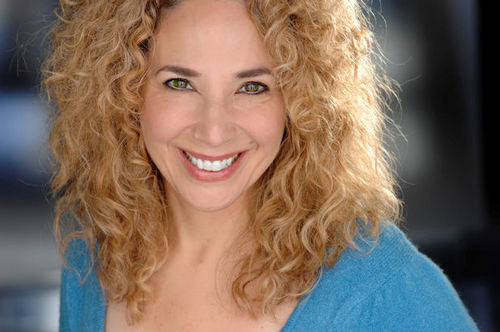 by Audrey Russo, Actress, Singer, Radio Host

As much as we love the Fall & Winter, the fact is that the cold dry air steals the moisture from your skin. And your body skin is just as important as your facial skin, so...here's an easy, natural homemade body scrub that will help you keep all your skin looking good...

If you're noticing that your hands, feet and elbows are dry, this homemade body scrub will get them back in shape with soothing relief:
-Mix a half cup of Epsom salts, one tablespoon olive or canola oil and a few drops of lemon, lime, grapefruit, or orange juice.
-Apply to the dry areas of your skin, rub gently in a circular motion, then rinse off.
-Then shower/bath as usual.
-Do this twice a week during the cold months and always follow with a moisturizer that has either aloe or, for a real treat...try an AHAVA product from Israel which contains Dead Sea minerals...your skin will love it!

And don't forget to hydrate your skin from the inside...drink at least 8 glasses of water a day!
Visit Audrey's website: www.audreyrusso.com
Add-on from Sharon...
For the Autumn Woman - here's some tips just for you:
You probably are familiar with or at least have heard about the use of color analysis to determine the best colors, shades and tones for your skin type. Many systems use the four seasons to help clients easily choose new clothing items or how to use what they have in their closet to their best advantage.
The Autumn Woman has warm undertones with lots of carotene in her skin. All the colors of Fall as found in nature accentuate the Autumn Woman's golden glow. Brown, mustard, pumpkin and persimmon, olive and khaki, can be worn alone or all together!
An Autumn Woman can wear rich textures very well in her warm autumn colors, such as tweeds, corduroy, animal skins, especially red fox and leopard (fake or real) and leather. She can wear layers of clothing, as many as she wants, and it looks terrific, where a 'Winter" or "Summer" woman would look like Santa! But not the Autumn Woman - Jeans and boots, belts and shirts with a sweater and jacket, a beautiful scarf slung around her neck, jewelry and a big purse. You get the idea.
While it's fun to see what's in fashion each season, don't be 'religious' about it. Remember, wear what looks good on you as your #1 fashion rule, both in style and color.
Back to E-zine Home
More Ways To Connect
THE SHARON HUGHES SHOW
ON THE AIR

SUNDAYS 3-4:00pm PST



Tune in to KMYC 1410AM
LISTEN LIVE ONLINE HERE

SUNDAYS 10-11am MTN

Tune in to KYAH 540AM
LISTEN LIVE ONLINE HERE

STREAMED ONLINE

SATURDAYS & SUNDAYS 7-8:00am EST

LISTEN LIVE HERE
SUNDAYS 6-7:00am PST




MONDAY, WEDNESDAY, FRIDAY & SATURDAY
3-3:30pm PST



LISTEN HERE 24/7


IN THE ARCHIVES


OTHER VENUES
SUPPORT OUR SPONSORS

FOR 20% DISCOUNT
CLICK HERE FOR MORE INFORMATION & TO ORDER
Call Tom today!
UPCOMING EVENTS



Book Club
Questions:
info@changingworldviews.com
Invite Sharon to speak to your group.
Call: 707-322-3632
Contact for more information
talk@changingworldviews.com


WHAT OTHERS ARE SAYING
"Thank you, Sharon.
I appreciate all you do trying to preserve the Christian culture and heritage of our nation." -Orlean Koehle, Pres. Eagle Forum of California



"You're doing an amazing work to help save our country for our children and our posterity and for His Glory!" - Wendy Lucien
"Congratulations on all your hard work! May the Lord bless you as you serve Him in this tough and changing world."
-

Maggie Ricciardi, Founder, Women In Christ

"I so appreciate all you do to help keep us informed." -Kris Seidler
"My reception is not very good so I have my ear plastered against the radio trying to catch every word!" -

Sara Haskins
INDEX
MONTHLY VISITORS