More Ways To Connect
This Week's Poll
Who Is Your Pick For Prez 2016?
ON THE AIR
The Sharon Hughes Show
SUNDAYS 3-5:00pm PDT
KMYC 1410 AM
Northern California
>LISTEN LIVE ONLINE HERE



GO HERE FOR:








>BROADCAST ARCHIVES



Friday "Lunch Break"
12 Noon - 1pm PDT
Live Online @


>ARCHIVES


SUPPORT OUR SPONSORS

FOR 20% DISCOUNT
CLICK HERE FOR MORE INFORMATION & TO ORDER
QUOTES OF THE WEEK
History Quote...


"The time is near at hand which must determine whether Americans are to be free men or slaves." -George Washington


News in Quotes...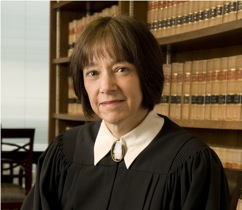 "We see no principled way to carve out the Second Amendment and say that the unauthorized (or maybe all noncitizens) are excluded." -Chief Judge Diane Wood
You Gotta Be Kidding! ...

"All Lives Matter' is a 'violent statement" -Black Lives Matter activist Julius Jones
UPCOMING EVENTS








Sept. 25, 2015
4th Friday - 12 Noon PDT
Join Sharon
By Phone: 424-222-5360
Or Online


Invite Sharon to speak to your group. Call: 707-322-3632
Contact for more information
into@changingworldviews.com

Calendar Page
WHAT OTHERS ARE SAYING
"I love the way you have broken this subject down! I will be speaking on this on my show very soon, thank you!" -Dr. Derrick Henderson
"Thank you Sharon. Your radio show is so impressive and informative. It is a unique and largely unparalleled ministry. God's blessings to you." -Bob and Bev Cielnicky, Life Priority Network
READ SHARON ALSO AT
INDEX
MONTHLY VISITORS