More Ways To Connect
This Week's Poll
Who Do You Think Will Win The Presidential Election?
THE SHARON HUGHES SHOW
ON THE AIR

SUNDAYS 3-5:00pm PST



Tune in to KMYC 1410 AM
LISTEN LIVE ONLINE HERE




LISTEN LIVE HERE
SATURDAYS & SUNDAYS 6-8:00am & 10-Noon EST

MONDAY, WEDNESDAY, FRIDAY & SUNDAY
3-3:30pm PST



LISTEN HERE 24/7

OTHER VENUES
SUPPORT OUR SPONSORS

FOR 20% DISCOUNT
CLICK HERE FOR MORE INFORMATION & TO ORDER

QUOTES OF THE WEEK
History Quote...
"Presidents come and go, but the Supreme Court goes on forever."
-President William Taft
News in Quotes...

"There's a lot of talk about rigged elections out there today, and I have no doubt the national media is trying to rig this election with their biased coverage in Hillary Clinton's favor. I've said it before; I'll say it again." -Mike Pence


You Gotta Be Kidding! ...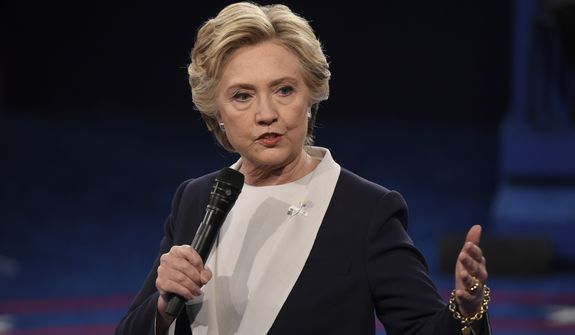 "It everybody's watching, you know, all of the backroom discussions and the deals, you know, then people get a little nervous, to say the least. So you need both a public and a private position..." -Hillary Clinton


UPCOMING EVENTS
Book Club
Sign Up: Email info@changingworldviews.com
Sharon Speaking
October 1, 2016
Eage Forum of California
Annual Constitution Day Conference
Sacramento, CA
Invite Sharon to speak to your group. Call: 707-322-3632
Or Contact info@changingworldviews.com

Calendar Page
WHAT OTHERS ARE SAYING
"I love the way you have broken this subject down! (The Rise of Chrislam). I will be speaking on this on my show very soon. Thank you!" -Dr. Derrick Henderson
"I appreciate your content and the fact you are very alert. Thank you for standing for integrity, truth, our Military and the nation of Israel." -Brian Bolton

"I so appreciate all you do to help keep us informed." -Kris Seidler
"Truth Woman! Truth has fallen in the streets; we need the Belt more than ever!!" -Steve Simpson


"My reception is not very good so I have my ear plastered against the radio trying to catch every word!" -Sara Haskins
READ SHARON ALSO AT
INDEX
MONTHLY VISITORS