More Ways To Connect
This Week's Poll
Who Is Your Pick For Prez 2016?
ON THE AIR
The Sharon Hughes Show
SUNDAYS 3-5:00pm PDT
KMYC 1410 AM
Northern California
>LISTEN LIVE ONLINE HERE



GO HERE FOR:








>BROADCAST ARCHIVES



Friday "Lunch Break"
12 Noon - 1pm PDT
Live Online @


>ARCHIVES



SUPPORT OUR SPONSORS

FOR 20% DISCOUNT
CLICK HERE FOR MORE INFORMATION & TO ORDER


QUOTES OF THE WEEK
History Quote...


"Sir, my concern is not whether God is on our side; my greatest concern is to be on God's side; for God is always right." -Abraham Lincoln


News in Quotes...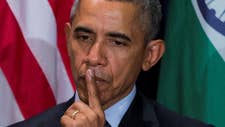 "What greater rejection of those who would tear down our world than marshaling our best efforts to save it?" -Pres. Obama at Climate Change Summit in Paris
You Gotta Be Kidding! ...



"Bernie Sanders is sounding an alarm that's been around for 100 years....Labels are so incendiary. They use communist and socialist. The one percent that have the money are calling him a socialist. And we're a fairly socialist government already. I'm hoping somebody listens to him. We need it." -Dick Van Dyke on PBS's Tavis Smiley.
UPCOMING EVENTS
Book Club - December 2015
Invite Sharon to speak to your group. Call: 707-322-3632
Contact for more information
into@changingworldviews.com

Calendar Page
WHAT OTHERS ARE SAYING
"I appreciate all you do. You are so correct on your statement this week - 'we are at a tipping point.' I say we are at point of no return! Thank you for never compromising" -Brian Bolton
"I so appreciate all you do to help keep us informed." -Kris Seidler
"Truth Woman! Truth has fallen in the streets; we need the Belt more than ever!!" -Steve Simpson
READ SHARON ALSO AT
INDEX
MONTHLY VISITORS