Womantalk E-Zine
Women of Action
Operation Heartlift
Support Our Troops
Women of Compassion
Operation Arc
Rescuing At Risk Children
Heroine of the Month
Elisabeth Elliott
October 2018
Marriage
31 Days To A Great Marriage
Sharon's 31 Days Blog
Family
How Important Is Family To You
Really?
Women
Why Christians Should Vote
Including You
Body
For Your Fall & Winter Skin
& Autumn Fashion
Soul
Reach For The Best!
With A Little Help From Your Friends
Spirit
A New You
Filling The Void
Woman-to-Woman


Time to Take A Stand for Womanhood!

Are you sick and tired of the world dictating and defining what a woman is, should be, should do?

Radical feminists tried to get their version of woman to be written into law through the ERA back in the 70s. Thanks to 'heroines' like the late Phyllis Schlafly, founder of Eagle Forum it didn't pass.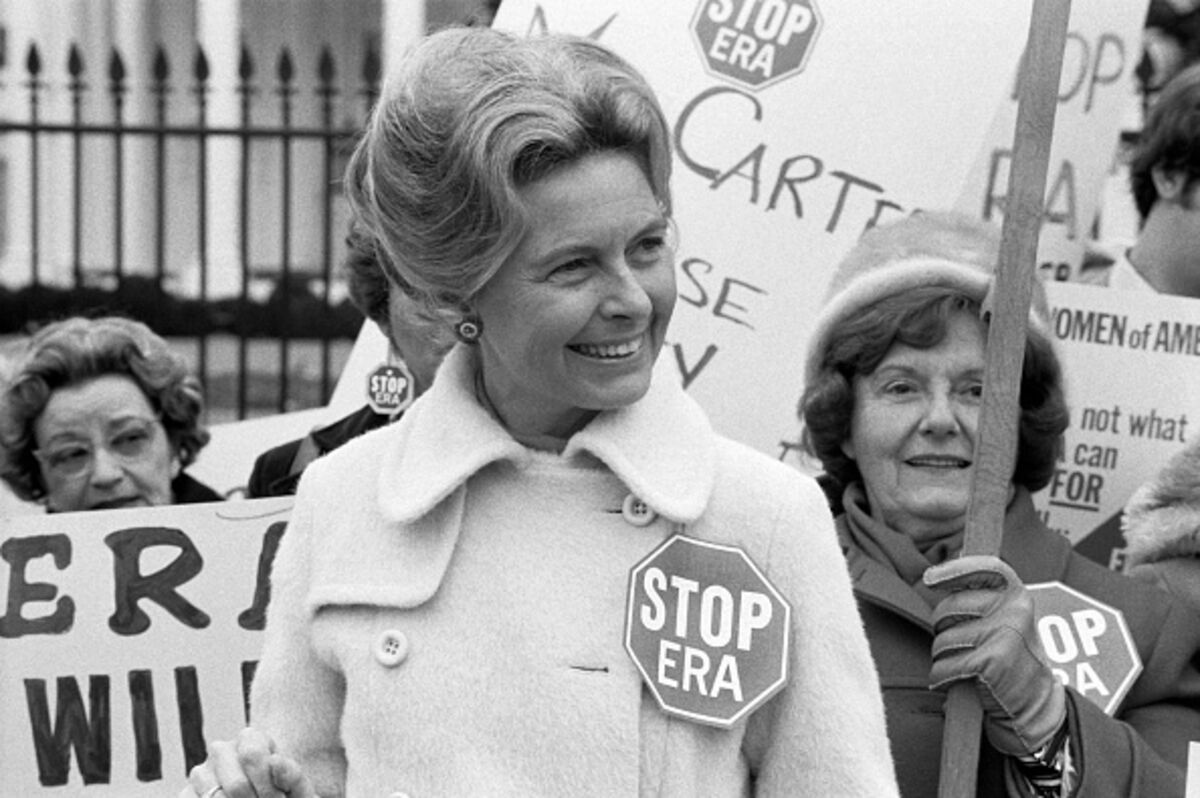 Absolutely, women should get equal pay for equal work, absolutely women should not be thought of as lesser. Who could have problems with these goals? Very few.

The reason the ERA was defeated is because WOMEN did not want to be defined by the feminist movement's anti-male, anti-family, pro-lesbian agenda and worldview.

So, the feminist movement branched out with 'new' expressons, such as the goddess movement and the VM (Vaginal Monologues) -- the 'slutty' side of feminism that we've talked about on the show in the past -- that has targeted college and high school girls.

It's way past time for all good women to come to the aid of womanhood! Who is going to define womanhood for you? For us? For the next generation? The radical feminists or us?

History proves that we are either moving forward or backwards. Truth and freedom never stand still. We either move into or away from greater liberty and truth. Today's feminist movement is the road that leads away them, and not just in relation to women's issues, but family issues, and so much more.

We are standing for our daughters and granddaughters. Are You?
Daily Show
BOOK CLUB
Join Us!
Read along with us on your own
Obtain a copy of the book & if you'd like request monthly study along notes and relevant film recommendations (optional) at info@changingworldviews.com
GET INVOLVED


Click to Support Our Troops Click to Rescue At-Risk Kids
Join Changing Worldviews' Book Club Contact Your Government
GALLERY
Heroine of the Year @ WOMANTalk Luncheons:

Jennifer Lahl, Founder Center for Bioethics & Culture 2007 Rosemary Schindler, Schindler's Ark 2008

Sandra Brown, Author Founder Safe Relationships 2009 Caryl Matrisciana, Author, Film Producer 2010

Audrey Russo, Debra Rae and Caryl Matrisciana Packed out ballrooms with amazing women every year
Woman's Voice Panel

Girlfriends from outside the U.S. - Mexico - Brazil

Media Partners, Myles Weiss of Zola Levitt TV And wonderful (& fun) women to work with

RELEVANT RECOMMENDATIONS
Great Reads Music Picks Film Picks

Excape the Coming Night I Can ONly Imagine I Can ONLY IMAGINE
by David Jeremiah by Mercy Me See the Trailer

The Daniel Key You Deliver Me The Last Religion
by Anne Graham Lotz by Selah See the Trailer

More Ways To Connect
THE SHARON HUGHES SHOW
ON THE AIR

SUNDAYS 3-4:00pm PST



Tune in to KMYC 1410AM
LISTEN LIVE ONLINE HERE

SUNDAYS 10-11am MTN

Tune in to KYAH 540AM
LISTEN LIVE ONLINE HERE

STREAMED ONLINE

SATURDAYS & SUNDAYS 7-8:00am EST

LISTEN LIVE HERE
SUNDAYS 6-7:00am PST




MONDAY, WEDNESDAY, FRIDAY & SATURDAY
3-3:30pm PST



LISTEN HERE 24/7


IN THE ARCHIVES


OTHER VENUES
SUPPORT OUR SPONSORS

FOR 20% DISCOUNT
CLICK HERE FOR MORE INFORMATION & TO ORDER
Call Tom today!
UPCOMING EVENTS



Book Club
Questions:
info@changingworldviews.com
Invite Sharon to speak to your group.
Call: 707-322-3632
Contact for more information
talk@changingworldviews.com


WHAT OTHERS ARE SAYING
"Thank you, Sharon.
I appreciate all you do trying to preserve the Christian culture and heritage of our nation." -Orlean Koehle, Pres. Eagle Forum of California



"You're doing an amazing work to help save our country for our children and our posterity and for His Glory!" - Wendy Lucien
"Congratulations on all your hard work! May the Lord bless you as you serve Him in this tough and changing world."
-

Maggie Ricciardi, Founder, Women In Christ

"I so appreciate all you do to help keep us informed." -Kris Seidler
"My reception is not very good so I have my ear plastered against the radio trying to catch every word!" -

Sara Haskins
INDEX
MONTHLY VISITORS