Womantalk E-Zine
Women of Action
Operation Heartlift
Support Our Troops
Women of Compassion
Operation Arc
Rescuing At Risk Children
Heroine of the Month
August 2016
Abigail Smith Adams
Marriage
31 Days To A Great Marriage
Sharon's 31 Days Blog
Family
Teach Your Child To Give To The Poor
It's A Good Thing
Women
Why Christians Should Vote
Including You
Body
To Diet Or Not To Diet
Is That The Question?
Soul
Finding Your Dream
It's What You Were Made For
Spirit
A New You
Filling The Void
Woman-to-Woman
Going for the Gold: Michael Phelps, Clean Sports & his Mom
by Sharon Hughes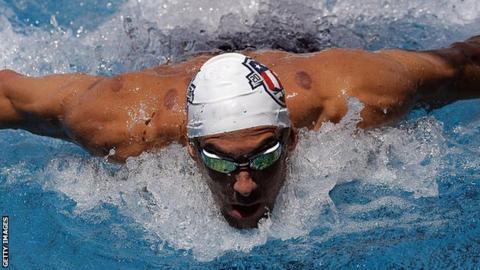 Whether you're a sports fan or not, anyone who listens to the news or watches the Olympics at all knows who Swimmer Michael Phelps is...the most decorated Olympian of all time with 22 medals and the first American male swimmer to qualify for a fifth Games. And who just won his 19th Gold Medal in this year's games. (read more here).

Michael has been chosen to carry the USA flag at the 2016 Rio Games. Among his comments at the honor, he said, he does not believe he has ever participated in a "clean sport."
"We all want clean sports and everyone on the same playing field. I don't think I've ever competed in a clean sport - but there's not much other than me I can control. Something needs to change with all sports, not just swimming."
"As athletes you want to compete on a level playing field - and how many Olympics have we had and been saying this at now? It's sad someone at the top can't get a handle on this," he said.

Phelps, who was chosen by a vote of fellow team members for 2016's opening ceremony, has won 18 Olympic gold medals. He retired after winning four gold medals at London 2012, but made a comeback after his wrestling with drugs. (read more @ BBC).

As the winner of more Olympic Gold Medals than any other athlete...he is the most successful swimmer and Olympian of all time...his performance has been more than amazing!

His story is also amazing. As a child, Michael was diagnosed with ADD (attention deficit disorder), and after winning in 2008 said, "With so many people saying it couldn't be done, all it takes is an imagination." He added, "The first thing I'd like to do to my mum is just hug her."
Phelps' parents separated when he was young. His mom, Debbie, was the one who saw his interest and abilities and helped focus him on swimming as a child.
Joye Brown of Newsday.com wrote about Phelps and his mom:
"Gee, your family must have driven you to a million practices and sat through a million swim meets. They must be so proud."

To my surprise, the polite young man, who seldom seems to have much to say, responded openly and warmly. He said he owed everything to his mom. That she'd had to take not just him but his two sisters to practice. "There were three of us." He said she sat through a lot of meets. And that she was his biggest supporter.

"She's amazing," he said, with a deep, wide smile.
And just for the record...His diet is also amazing. As FOX News reported, this is what Phelps ate every day for breakfast:
3 fried egg sandwiches topped with cheese, lettace, tomatoes, fried onions and mayonaise.
5 egg omelet
1 bowl of grits
3 slices of french toast with powdered sugar
3 chocolate chip pancakes
2 cups of coffee

His total daily diet amounted to 12,000 calories! But then, he burned most of it off!

Now that he is married and has a child, Michael announced after competing and winning in this year's games that he is retiring from the Olympics. Congratulations to him on his 19th Gold medal in 2016...and for all his accomplishments and wins...and congratulations to his mom, who never gave up on him. There's nothing like a mom who believes in her child!
I doubt that this is the last we'll hear from Michael, and personally, I want to acknowledge his courage in being open and honest about his struggles in the past, and his new found faith in Christ. (you can read about that here).


That plays into our theme for August, "Distance doesn't separate people - silence does." How? Because Michael Phelps didn't separate his faith and his sports career; nor put distance between the truth about his life and what would be politically correct. Rather he brought the two together, for all to see who he was, and who he is now. And that kind of bold 'non-silence' always builds bridges.
The kind of bridges we need more of in our country.
Coming Up on Thursday's Show
Thursday: The Most Frightening Issues of This Century
On September 2nd, because September is National Preparedness Month, we'll look at how we can overcome the most frightening issues of this century for our GODTalk edition of the show. Subjects come from our special book offer this month by the same title. .
Tune in Thursday @ 3pm to our BlogTalk Channel Streamed Live @ www.blogtalkradio.com/sharonhughes
or Listen by phone by calling 424-222-5360.
GET INVOLVED


Click to Support Our Troops Click to Rescue At-Risk Kids
Join Changing Worldviews' Book Club Contact Your Government
GALLERY
Heroine of the Year @ WOMANTalk Luncheons:

Jennifer Lahl, Founder Center for Bioethics & Culture 2007 Rosemary Schindler, Schindler's Ark 2008

Sandra Brown, Author Founder Safe Relationships 2009 Caryl Matrisciana, Author, Film Producer 2010

Audrey Russo, Debra Rae and Caryl Matrisciana Packed out ballrooms with amazing women every year
Woman's Voice Panel

Girlfriends from outside the U.S. - Mexico Brazil

Media Partners, Myles Weiss of Zola Levitt TV And wonderful (& fun) women to work with

RELEVANT RECOMMENDATIONS
Great Read Music Pick Film Pick


Is This the End? Turn Up the Music Finding Normal
by David Jeremiah Listen here Check Out Pureflix
For good, clean Entertainment
More Ways To Connect
THE SHARON HUGHES SHOW
ON THE AIR
SUNDAYS 3-5:00pm PST



Tune in to KMYC 1410 AM
LISTEN LIVE ONLINE HERE

-or-




THURSDAYS 3-4:00pm PST

IN THE ARCHIVES


OTHER VENUES
MONTH'S THEME
SUPPORT OUR SPONSORS

FOR 20% DISCOUNT
CLICK HERE FOR MORE INFORMATION & TO ORDER
Call Tom today!
UPCOMING EVENTS
Book Club
Sign up via email to
info@changingworldviews.com


Invite Sharon to speak to your group.
Call: 707-322-3632
Contact for more information
talk@changingworldviews.com


WHAT OTHERS ARE SAYING
"Thank you, Sharon.
I appreciate all you do trying to preserve the Christian culture and heritage of our nation." -Orlean Koehle, Pres. Eagle Forum of California



"You're doing an amazing work to help save our country for our children and our posterity and for His Glory!" - Wendy Lucien
"Congratulations on all your hard work! May the Lord bless you as you serve Him in this tough and changing world."
-

Maggie Ricciardi, Founder, Women In Christ

"I so appreciate all you do to help keep us informed." -Kris Seidler
"My reception is not very good so I have my ear plastered against the radio trying to catch every word!" -

Sara Haskins
INDEX
MONTHLY VISITORS