Womantalk E-zine > Your Self > Body
For Your Fall & Winter Skin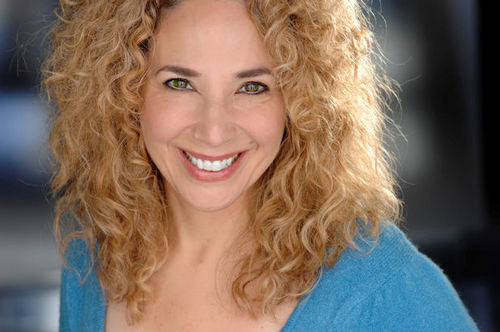 by Audrey Russo, Actress, Singer, Radio Host

As much as we love the Fall & Winter, the fact is that the cold dry air steals the moisture from your skin. And your body skin is just as important as your facial skin, so...here's an easy, natural homemade body scrub that will help you keep all your skin looking good...

If you're noticing that your hands, feet and elbows are dry, this homemade body scrub will get them back in shape with soothing relief:
-Mix a half cup of Epsom salts, one tablespoon olive or canola oil and a few drops of lemon, lime, grapefruit, or orange juice.
-Apply to the dry areas of your skin, rub gently in a circular motion, then rinse off.
-Then shower/bath as usual.
-Do this twice a week during the cold months and always follow with a moisturizer that has either aloe or, for a real treat...try an AHAVA product from Israel which contains Dead Sea minerals...your skin will love it!

And don't forget to hydrate your skin from the inside...drink at least 8 glasses of water a day!
Visit Audrey's website: www.audreyrusso.com
Add-on from Sharon...
For the Autumn Woman - here's some tips just for you:
You probably are familiar with or at least have heard about the use of color analysis to determine the best colors, shades and tones for your skin type. Many systems use the four seasons to help clients easily choose new clothing items or how to use what they have in their closet to their best advantage.
The Autumn Woman has warm undertones with lots of carotene in her skin. All the colors of Fall as found in nature accentuate the Autumn Woman's golden glow. Brown, mustard, pumpkin and persimmon, olive and khaki, can be worn alone or all together!
An Autumn Woman can wear rich textures very well in her warm autumn colors, such as tweeds, corduroy, animal skins, especially red fox and leopard (fake or real) and leather. She can wear layers of clothing, as many as she wants, and it looks terrific, where a 'Winter" or "Summer" woman would look like Santa! But not the Autumn Woman - Jeans and boots, belts and shirts with a sweater and jacket, a beautiful scarf slung around her neck, jewelry and a big purse. You get the idea.
While it's fun to see what's in fashion each season, don't be 'religious' about it. Remember, wear what looks good on you as your #1 fashion rule, both in style and color.
To Diet or Not to Diet
I need to lose some weight. And if you are like me (and most women) you have tried more than 5 different diets in your lifetime, and you may have already chosen to try a new one, or one that has already worked for you in the past, this year.
There is so much information out there on dieting: low fat, low carb, count calories or don't count calories, don't diet just change your eating lifestyle, or eat more and lose anyway, don't eat after dinner; don't think diet, think lifestyle change, it makes my head spin. The choice of 'types' of diets are more than can be listed here.

The key to successful dieting? What the experts tell us is that, more than the type of diet you go on, is your determination to stick with whichever diet you choose, until you reach your goal. Any time we cut down on what we eat we will lose weight. .

So, I'm going to do what works for me, and so should you do whatever works for you -- as long as it is healthy and wise -- but first talk yourself into doing it. In other words, you have to convince yourself you want to do it. Dieting because you 'should' almost always ends in failure. Allow your mind to be renewed from your old habits and attitudes about eating and food.

Read books like "The Maker's Diet" which is filled with healthy common sense; get some motivational tapes if that helps you; enlist a 'buddy' to diet with or hold you accountable. Join a weight loss support group. Do whatever it will take for you to be successful. Not only will you feel better health-wise, but you'll feel good about yourself.
Any time we complete a goal successfully, and especially one we have to work hard for, it does not only your body good, but your soul as well.
Laugh Away Your Worries
So, does Santa laugh because he is jolly, or is he jolly because he laughs?

According to Vanderbilt University researchers found that you can burn up to 50 calories laughing during the average funny movie (10-15 minutes cumulative). This is equal to a 13-minute brisk walk!

Also, laughter turns out to healthy for you after all. Drs. Lee Berk and Stanley Tan of Loma Linda University found in their study of the effects of laughter, that the physiological response produced by belly laughter had the opposite effect of classical stress. The results of their research indicate that, after exposure to humor, there is an increase of activity in the immune system, including: number and activity level of natural killer cells that attack viral infected cells and some types of cancer and tumor cells; an increase in activated T cells; an increase in the antibody immunoglobulin A, which fights upper respiratory tract infections; an increase in gamma interferon, which tells various components of the immune system to "turn on." The effects of humor seemed to also have lingering effects of increased levels of these components the next day, as well as decreased levels of stress hormones.

I can't help but think about the verse from Proverbs in the Bible that says, "A merry heart does good, like a medicine." Before there was even a microscope, God was revealing this 'secret.'

In the midst of the world's turmoil, and personal trials, this good medicine is a must, and all the more reason to celebrate this wonderful season of Joy – Christmas – with joyous laughter!
Laugh or Stress Out
Stress is good to have if we need to run from danger or fight back when attacked. But that's about it. While stress is a normal reaction to what life brings, if it is too much in our lives it will have negative effects on us body and soul. To be healthy we must learn how to deal with stress effectively.
On the other hand laughter is good for us in every way. There's never been one instance when too much laughter was harmful (unless you laugh so hard you 'split a gut').
People who have a sense of humor, laugh easily and often actually live longer than those who don't. Laughter actually "activates the chemistry of the will to live and increases our capacity to fight disease. Laughing relaxes the body and reduces problems associated with high blood pressure, strokes, arthritis, and ulcers. Some research suggests that laughter may also reduce the risk of heart disease. Historically, research has shown that distressing emotions (depression, anger, anxiety, and stress) are all related to heart disease.
A study done at the University of Maryland Medical Center suggests that a good sense of humor and the ability to laugh at stressful situations helps mitigate the damaging physical effects of distressing emotions," according to fight-aging.com.
Stress can:
-age you
-make you tired, drained
-cause sleeping problems
-create headaches
-cause diarrhea
-create anxiety and depression
-cause serious health problems
Laughter can:
-keep you young
-energize & relax you
-reduce stress & its affects
-lower blood pressure
-boost immune system
-elevate your mood
-heal and prevent disease
HelpGuide.org has lots of great information on the power of laughter over stress HERE.
No one wants stress. Everyone loves a good laugh. So why not choose to laugh instead of stress out?
It's one easy way to take care of yourself!
Laughter is Good Medicine
The children's movie, Monsters, Inc. has a pretty powerful message in it. Basically, adults in the city learned that there was enough power in the captured screams of the children to run their city's infrastructure, ie energy. So they sent out monsters to scare the kids in order to capture the power in their screams (fear, really).
But, then they discoverd by accident that there was 10,000 times more power in the children's laughter, so they sent out comedians instead to make the children laugh, so they could capture that power. This, of course, made for a happy ending.
Point well taken, don't you think?
We've talked about the health benefits of laughter several times, such as:
Laughter - Good for your Heart
To Laugh or Stress - the Choice is Our's
Elizabeth Scott, M.S. writes about the effect of laughter on stress hormones, "Laughter reduces the level of stress hormones like cortisol, epinephrine (adrenaline), dopamine and growth hormone. It also increases the level of health-enhancing hormones like endorphins, and neurotransmitters. Laughter increases the number of antibody-producing cells and enhances the effectiveness of T cells. All this means a stronger immune system, as well as fewer physical effects of stress. Studies show that our response to stressful events can be altered by whether we view something as a 'threat' or a 'challenge'. Humor can give us a more lighthearted perspective and help us view events as 'challenges', thereby making them less threatening and more positive."
Hara Estroff Marano writing for Psychology Today points out how laughter improves your relationships, which has a positive effect on your health. Marano says, "Laughter establishes--or restores--a positive emotional climate and a sense of connection between two people, who literally take pleasure in the company of each other. For if there's one thing Dr. Provine found it's that speakers laugh even more than their listeners. Of course levity can defuse anger and anxiety, and in so doing it can pave the path to intimacy."
Laughter is truely good medicine, and one we should take every day, several times a day, for our health and our relationships, especially in the day in which we live.
More Ways To Connect
THE SHARON HUGHES SHOW
ON THE AIR

SUNDAYS 3-4:00pm PST



Tune in to KMYC 1410AM
LISTEN LIVE ONLINE HERE

SUNDAYS 10-11am MTN

Tune in to KYAH 540AM
LISTEN LIVE ONLINE HERE

STREAMED ONLINE

SATURDAYS & SUNDAYS 7-8:00am EST

LISTEN LIVE HERE
SUNDAYS 6-7:00am PST




MONDAY, WEDNESDAY, FRIDAY & SATURDAY
3-3:30pm PST



LISTEN HERE 24/7


IN THE ARCHIVES


OTHER VENUES
SUPPORT OUR SPONSORS

FOR 20% DISCOUNT
CLICK HERE FOR MORE INFORMATION & TO ORDER
Call Tom today!
UPCOMING EVENTS



Book Club
Questions:
info@changingworldviews.com
Invite Sharon to speak to your group.
Call: 707-322-3632
Contact for more information
talk@changingworldviews.com


WHAT OTHERS ARE SAYING
"Thank you, Sharon.
I appreciate all you do trying to preserve the Christian culture and heritage of our nation." -Orlean Koehle, Pres. Eagle Forum of California



"You're doing an amazing work to help save our country for our children and our posterity and for His Glory!" - Wendy Lucien
"Congratulations on all your hard work! May the Lord bless you as you serve Him in this tough and changing world."
-

Maggie Ricciardi, Founder, Women In Christ

"I so appreciate all you do to help keep us informed." -Kris Seidler
"My reception is not very good so I have my ear plastered against the radio trying to catch every word!" -

Sara Haskins
INDEX
MONTHLY VISITORS