The Sharon Hughes Radio Show

ON THE SHOW - Week of November 13, 2017

Weekend Show: The Re-Writing of History
As Goerge Orwell said, "The most effective way to destroy people is to deny and obliterate their own understanding of their history." That is the goal of the language police, the history re-writers and the culture shapers. And we will expose their tactics and name names.

Sunday from 3-5:00pm PST on KMYC 1140 AM & Streamed Live @ www.kmycradio.com & @ www.talkamericaradio.us
Sunday from 10am-12pm MTN on KYAH AM540 Utah & Streamed Live @ www.yahradio540.com

Saturday & Sunday from 6-8am and 10am-Noon EST on www.redstatetalkradio.com


Weekday Show:
Monday: Language Police

Wednesday: History Controllers

Friday: Culture Shapers

Saturday: GODTalk

Monday, Wednesday, Friday & Weekends on Salem Web Network's OnePlace.com @ www/oneplace.com/ministries/changingworldviews.com



...
Changing Worldviews.Commentary
Take Action Items
Book Club
"The Discerning Heart Seeks Knowledge." Proverbs 13:14
Join Us!
Read along with us on your own
Obtain a copy of the book
Request monthly study along notes (optional) at info@changingworldviews.com



See All Take Action Items
Featured News Stories
HEADLINE NEWS
More Than 200 Dead After Iraq-Iran Earthquake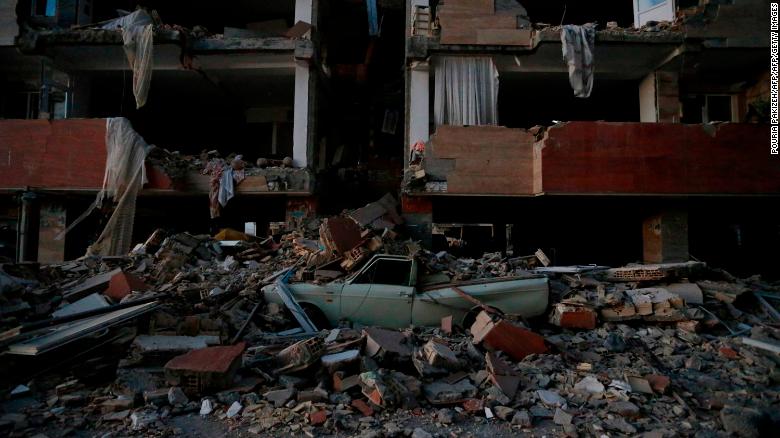 (CNN NEWS) - More than 200 people are dead and more than 2,500 injured after a powerful 7.3 magnitude earthquake struck the border region between Iran and Iraq late Sunday. Iran's Press TV said the highest number of casualties in the country occurred in the town of Sarpol-e Zahab, Kermanshah province, with the country's semi-official Mehr news agency saying 100 of the 207 reported dead were from that town alone. In the Kurdish region of northern Iraq, seven deaths were reported. While most of the deaths reported so far have been in Iran, the quake's epicenter was across the border in Iraq, about 350 kilometers (217 miles) north of Baghdad.

MORE FEATURED STORIES

Pro ISIS Hacking Group Tagets Texas Church where Shooting Happened
800 U.S. School Websites Holds First Service Since Attack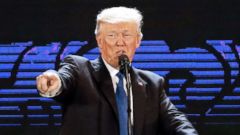 President and First Lady Trump in China Pres. Trump to Make Major Announcement
Following Rest of Asia Tour Following Asia Trip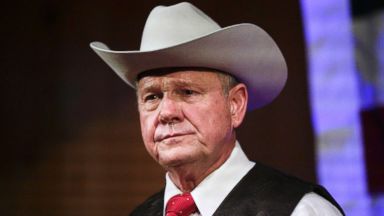 Conway: If Allegations are True re: Roy Moore, He Should Step Down
ELECTION CENTER
Contact the White House Contact US Senators Contact US Representatives
202-456-1111 202-224-3121 202-224-3121
2017 Inauguration - View Events as they Happened
Track Your Senators' and Representative's Votes

PICTURES WORTH A THOUSAND WORDS
SUPPORT OUR SPONSORS
Get Engaged


Click to Support Our Troops Click to Rescue At-Risk Kids
Read Along with Us / Study Groups Contact Your Government
Follow Sharon on facebook Follow Sharon on twitter
More Ways To Connect
This Week's Poll
What Do You Think Should Be Pres. Trump's Top Priority?
THE SHARON HUGHES SHOW
ON THE AIR

SUNDAYS 3-5:00pm PST



Tune in to KMYC 1410AM
LISTEN LIVE ONLINE HERE

SUNDAYS 10am-12Noon MTN

Tune in to KYAH 540AM
LISTEN LIVE ONLINE HERE

STREAMED ONLINE

SATURDAYS & SUNDAYS 6-8:00am & 10am-Noon EST

LISTEN LIVE HERE
SUNDAYS 3-5:00pm PST




MONDAY, WEDNESDAY, FRIDAY & SATURDAY
3-3:30pm PST



LISTEN HERE 24/7

OTHER VENUES
SUPPORT OUR SPONSORS
QUOTES OF THE WEEK
History Quote
"Terrorism is the choice of weak and evil men."
-Ronald Reagan



News in Quotes





"I think the president was very courageous in saying, 'I'm not going to kick this can down the road. I'm not going to say, Well, it's going to be on somebody else's watch. I'm going to stop this from happening,'" -Israeli PM Netanyahu
You Gotta Be Kidding! Quote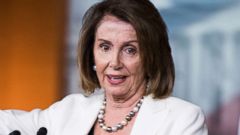 "This week, the week of Friday the 13th, is the week that President Trump went rogue. He went rogue on women's health in particular, the Affordable Care Act, the Iran decision that he made. And ... he continues his war on the middle class with his unfair tax plan." -Nancy Pelosi

UPCOMING EVENTS



Book Club
Read along with us!
Questions: Email info@changingworldviews.com
Invite Sharon to speak to your group. Call: 707-322-3632
Or Contact info@changingworldviews.com

Calendar Page
WHAT OTHERS ARE SAYING
"I so appreciate all you do to help keep us informed." -Kris Seidler
"Truth Woman! Truth has fallen in the streets; we need the Belt more than ever!!" -Steve Simpson


"My reception is not very good so I have my ear plastered against the radio trying to catch every word!" -Sara Haskins
READ SHARON ALSO AT
INDEX
MONTHLY VISITORS