This Week's Shows
4:30 PM PST - M, W, F, Sat
3:00 PM PST - T, Th, Sun Broadcast

LISTEN LIVE - San Francisco LIVE Stream CLICK HERE TO LISTEN Archives 24/7
Heard @ 4:30pm on KDIA AM1640 & http://www.kdia.com/ See more


Monday - Christmas & the ACLU
Who's winning the war on Christmas? Compare the battles from years past to now. The ACLU-types still cry 'separation of church and state' when the Salvation Army rings bells outside of stores or when manger scenes are found in the public square. What's really behind the ACLU's strong opposition?
Tuesday -
RIGHTalk: The 'War on Christmas' is Not About Christmas
Live Stream Show @ 3pm PST on BlogTalk Radio -
LISTEN ONLINE
or
Call: 424-222-5360
Sharon joins Duane for this month's RIGHTalk edition of the show to talk about what the real battle is in the ongoing 'war on Christmas.' How is the 'anti-Christmas' movement messing with who we are as a nation, and why is this tiny bah-humbug minority able to make all the rules?
Wednesday - Christmas & Islam

Part of our series on World Religions & Christmas, today we talk about Islam and what is the Muslim view of this holiday. Are they suppose to celebrate it? And what do they believe about Jesus Christ, the central figure of Christmas? Audrey Russo joins Sharon.

Thursday - REELTalk: Music of Robert David & Wisdom of Larry Schweikart
Live Stream Show @ 3pm PST on BlogTalk Radio - LISTEN ONLINE or Call: 424-222-5360
Joining Audrey Russo for this week's REELTalk edition of Changing Worldviews
Joining Audrey Russo for this week's edition of Changing Worldviews is Broadway/Film Actor Dan Lauria to talk about his current role on Broadway in 'A Christmas Story' and his new children's book. Plus, Actor/Producer Nick Mancuso to share about his current projects.

Friday - Christmas & the New Age

Sharon is joined once again with Caryl Matrisciana Film producer of over 50 films & Author of several books, including "Gods of the New Age." Today, how other religions view Christmas and the birth of Christ; and how some are blending New Age mysticism with Christianity.
Saturday - Christmas & Judaism
Our weekend WOMANTalk edition of the show will look at Christmas & Judaism, followed next weekend with Christmas and Islam. How are these three world religions and their followers treated differently and the same in America today, and why? Plus, this week's picks for our 'naughty and nice' list, and more.

Sunday - GODTalk: Myles & Katharine Weiss
Live Stream Show @ 3pm PST on BlogTalk Radio - LISTEN ONLINE or Call: 424-222-5360


Changing Worldviews.Commentary
Take Action Items
Join The Fight Against Common Core


Two competing forces are pushing on America's K–12 education system today. One is an effort to infuse education choice into a long-stagnant system, empowering parents with the ability to send their child to a school that meets her unique learning needs. The other is an effort to further centralize education through Common Core national standards and tests. Common Core takes the path toward centralization, and state leaders should seize the moment to resist this latest federal overreach. National standards and tests are a challenge to educational freedom in America, and state and local leaders who believe in limited government should resist them.
See All Take Action Items
This Week's Top News Stories

HEADLINE STORY
Obama Asks Netanyahu to "take a breather from his clamorous criticism" of His Capitulation to Iran
WASHINGTON POST: As Washington pushes ahead to engagement with Tehran, U.S. officials understand they must reassure their Sunni Arab allies that they haven't tilted toward Shiite, Persian Iran. The U.S. message, not well communicated so far, is that it seeks an equilibrium in the Sunni-Shiite schism. Regaining this balance means aggressive outreach, especially to Saudi Arabia and the United Arab Emirates. As part of this effort, President Obama spoke Wednesday with Saudi King Abdullah, and more such contacts are planned.A wild card in these negotiations is Israel. Obama has asked Prime Minister Benjamin Netanyahu to take a breather from his clamorous criticism and send to Washington a team that can explore with U.S. officials a sound end-state strategy.
Read more

MORE TOP NEWS
CNN Blames Christians for ObamaCare Problems
Colorado College Lists Five Genders on Applications
Rejection of Israel will Bring Loud Results
Nano Particles in Tattoo Ink May Cause Cancer
Australian Doctor Opens Internet Suicide Clinic

GOOD NEWS
Abortion Clinics are Closing Nationwide

WEBSITE OF THE WEEK
Breibart Big Government

VIDEO OF THE WEEK


Netanyahu: Iran Deal Endangers Israel

MORE AT CHANGING WORLD NEWS

THE BLOG
ELECTION CENTER
Contact the White House Contact US Senators Contact US Representatives
202-456-1111 202-224-3121

Party Platforms

Track Your Senators' and Representative's Votes
PICTURE WORTH A THOUSAND WORDS
Townhall Cartoons
Opeation Heartlift & Operation ARC

Thank you to everyone who supported our Support our Troops event and helped us send Survival Bracelets, homemade cookies, cards and other goodies to a whole Battalion of Special Forces Troops in Afghanistan. Here's just one of the 'thank yous' we've received from them...

Thank You From our Troops...
"I just wanted to send you an email and thank you for the packages you guys sent to us. It really means alot to know that someone besides our immediate families are still thinking about what we are doing over here. The bracelets were awesome. A few of the guys got reading assignments on the Constitution as well. I can't say thank you enough." -Justin Kobler

See article in Petaluma Patch on this effort.



Thank You! for Liberty Love Donations
Your donations of $10.00 sent Neck Coolers, homemade cookies and lemonade pkts to Troops in Afghanistan during the hot summer, for our Liberty Love campaign.


Next Mission: Stay Tuned!

See pictures and more - visit OHL's website







Help Us Rescue At-Risk-Children





Helping to rescue children of prostitutes and young girls out of the sex-trafficking industry, and other at-risk-children overseas and here at home.

See more information - click here.

Please Support our Troops & help us rescue at-risk-children
Send Your Donations to:
Changing Worldviews/Operation Heartlift or Operation ARC
PO Box 750-624
Petaluma, CA 94975-0624
Thank You! All donations for OHL & OARC go directly to these projects.

Places to Listen
More Ways To Connect
This Week's Poll
Should The Govt Delay Obama Care For A Year?
ON THE AIR

The Sharon Hughes Show
4:30 PM PST - M, W, F, SA

KDIA AM1640
San Francisco Bay Area
(Also Streamed Online Live Here)

Our BlogTalk Radio Team
3:00 PM PST - T, Th, Sun
LIVE! CLICK HERE for BlogTalk Radio
Call-In Number: (424) 222-5360
Join us in the Chat Room

STUDY GROUPS
December 2013




Here's what we're reading this Christmas: Read along with us on your own. Study groups will start up again in January.

Click here for information on book

Find out how to join or start a study group...

Contact: TALK@changingworldviews.com

UPCOMING EVENTS
SPEAKING

Sharon
Standing Strong! Study
WIC Luncheons
October - December 2013
Rohnert Park, CA

Contact for more information
into@changingworldviews.com


Calendar page
QUOTES OF THE WEEK
History Quote...
"In this blessed season, let not blind passion darken our counsels. We shall not solve a moral question by dodging it. We can scarcely hope to have a full Christmas if we turn a deaf ear to the suffering of even the least of Christ's little ones." —Harry Truman Christmas Message 1949


News in Quotes...
"Nothing has changed since the Tower and Stockade days. We are fighting for the lands of the Jewish people and there are those who intentionally try to rob and seize them." -Israeli Foreign MinisterAvigdor Liberman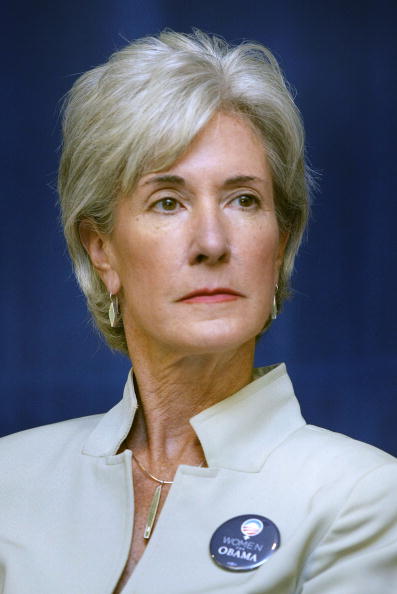 You Gotta Be Kidding! Quotes...
"ObamaCare Opponents are like those who Opposed Civil Rights Legislation" -HHS Kathleen Sebelius
MONTHLY EMPHASIS


December is...
"Celebrate Good News"
Month

We don't have to hunt for bad news...it's all around us. But, so is good news. However, it is not reported the same as bad or troubling or crucial news is. So, this month as we report the good news along with news we need to be warned about, we encourage you to do the same...as we also celebrate "The Good News" of Christmas.
WHAT OTHERS ARE SAYING
"Hey love listening to the show here in Millbrae, Ca....across the street from SFO" -Mark Estagin

"I am so grateful for women like

Sharon Hughes

for her faithful service in bringing news of the impact of our culture upon the Church." - Luanne, Canada
RATINGS



Gives Sharon 100% Credibility
Rank in Journalism
Read Sharon Also At:
FrontPageMagazine

The People's Cube

The Patriot Post

Family Security Matters

Canada Free Press
INDEX
MONTHLY VISITORS