The Sharon Hughes Radio Show

ON THE SHOW - Week of June 26, 2017

Weekly Show - We Were Made for FREEDOM! 4th of July Special
Mankind was made for freedom, and nations were designed for peace. Yet the nations rage, the world is more violent, and mankind is less free. America was built on Freedom, and was once a shining city on a hill - she can be again. A serious and inspirational discussion with our special guests.

Sunday from 3-5:00pm PST on KMYC 1140 AM & Streamed Live @ www.kmycradio.com & @ www.rednationrising.us
Sunday from 10am-12pm MTN on KYAH AM540 Utah & Streamed Live @ www.yahradio540.com

Saturday & Sunday from 6-8am and 10am-Noon EST on www.redstatetalkradio.com


Daily Show - What it Means to be Free

Monday: Internationally

Wednesday: Nationally

Friday: Individually

Saturday: GODTalk Edition - Signs of the Endtimes

Tune in to Salem Web Network's OnePlace.com
@ www/oneplace.com/ministries/changingworldviews.com



...
Changing Worldviews.Commentary
Take Action Items
Book Club
"The Discerning Heart Seeks Knowledge." Proverbs 13:14
Join Us!
Read along with us on your own
Obtain a copy of the book
Request monthly study along notes and relevant film recommendations (optional) at info@changingworldviews.com



See All Take Action Items
Featured News Stories
HEADLINE NEWS

Memorial Cross at Airport Threatened with Removal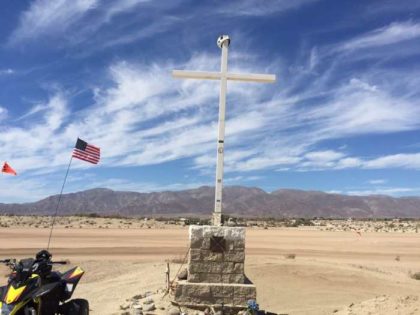 BRIETBART - Alex Bell, program manager for San Diego County's Land Use and Environmental Group, told the Los Angeles Times that the person called to complain that the cross was located on county property. The Times notes that the county reportedly confirmed the cross is on its property, 84 feet from the unmarked property line, and Bell said that it was "an establishment of religion and in violation of federal and state constitutions in violation of federal and state constitutions," and that they are taking steps to address the issue. However, in May Sherri Kukla, who publishes S&S Off Road Magazine, started an online petition to prevent the monument's removal. For her, the cross is not religious, but rather "a historical memorial monument" used as a point of reference for off-roaders.

MORE FEATURED STORIES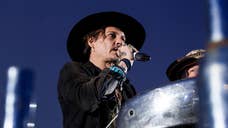 Johnny Depp's Trump 'Assassination' Unemployment Drops to 4.4%
Comments Cause Outrage Under Trump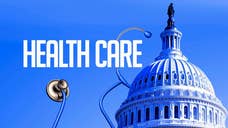 No. Korea Defends itself and says it How Does Senate Health Care Bill
is the 'victim' in Otto Warmbier's death Differ from the House Version?


Should U.S. Take Drastic Action Against No. Korea?
ELECTION CENTER
Contact the White House Contact US Senators Contact US Representatives
202-456-1111 202-224-3121 202-224-3121
2017 Inauguration - View Events as they Happened
Track Your Senators' and Representative's Votes

PICTURES WORTH A THOUSAND WORDS
SUPPORT OUR SPONSORS

FOR 20% DISCOUNT
CLICK HERE TO ORDER &
FOR MORE INFORMATION

Get Engaged


Click to Support Our Troops Click to Rescue At-Risk Kids
Read Along with Us / Study Groups Contact Your Government
Follow Sharon on facebook Follow Sharon on twitter
More Ways To Connect
This Week's Poll
What Do You Think Should Be Pres. Trump's Top Priority?
THE SHARON HUGHES SHOW
ON THE AIR

SUNDAYS 3-5:00pm PST



Tune in to KMYC 1410AM
LISTEN LIVE ONLINE HERE

SUNDAYS 10am-12Noon MTN

Tune in to KYAH 540AM
LISTEN LIVE ONLINE HERE

STREAMED ONLINE

SATURDAYS & SUNDAYS 6-8:00am & 10am-Noon EST

LISTEN LIVE HERE
SUNDAYS 3-5:00pm PST




MONDAY, WEDNESDAY, FRIDAY & SATURDAY
3-3:30pm PST



LISTEN HERE 24/7

OTHER VENUES
SUPPORT OUR SPONSORS

FOR 20% DISCOUNT
CLICK HERE FOR MORE INFORMATION & TO ORDER

QUOTES OF THE WEEK

History Quote


News in Quotes
You Gotta Be Kidding! Quote
"I am a Master Legislator!" -Nancy Pelosi

UPCOMING EVENTS



Book Club
Read along with us!
Questions: Email info@changingworldviews.com
Invite Sharon to speak to your group. Call: 707-322-3632
Or Contact info@changingworldviews.com

Calendar Page
WHAT OTHERS ARE SAYING
"I so appreciate all you do to help keep us informed." -Kris Seidler
"Truth Woman! Truth has fallen in the streets; we need the Belt more than ever!!" -Steve Simpson


"My reception is not very good so I have my ear plastered against the radio trying to catch every word!" -Sara Haskins
READ SHARON ALSO AT
INDEX
MONTHLY VISITORS