The Sharon Hughes Radio Show

ON THE SHOW - Week of September 25, 2017


Weekend Show: Surviving the Chaos

Wrapping up September as National Preparedness Month, we'll look at how we survive the chaos. Question: "what have we done to our kids?" With the division of racism escalating, and the impact of protests now affecting young kids via sports stars, what should/can we do? Plus, has tolerance backfired on our nation? Guests include Mason Weaver and William Federer.

Sunday from 3-5:00pm PST on KMYC 1140 AM & Streamed Live @ www.kmycradio.com & @ www.talkamericaradio.us
Sunday from 10am-12pm MTN on KYAH AM540 Utah & Streamed Live @ www.yahradio540.com

Saturday & Sunday from 6-8am and 10am-Noon EST on www.redstatetalkradio.com


Weekday Show:

Monday: Racism - The NFL Player Protests & the impact on young Kids

Wednesday: Worldviews - Thoughts matter. Ideas have consequences.

Friday: Hope - Where and what are we placing our hope in?

Saturday: GODTalk

Monday, Wednesday, Friday & Weekends on Salem Web Network's OnePlace.com @ www/oneplace.com/ministries/changingworldviews.com



...
Changing Worldviews.Commentary
Take Action Items
Book Club
"The Discerning Heart Seeks Knowledge." Proverbs 13:14
Join Us!
Read along with us on your own
Obtain a copy of the book
Request monthly study along notes (optional) at info@changingworldviews.com



See All Take Action Items
Featured News Stories
HEADLINE NEWS

N. Korea: Trump's Comments at UN 'a Declaration of War'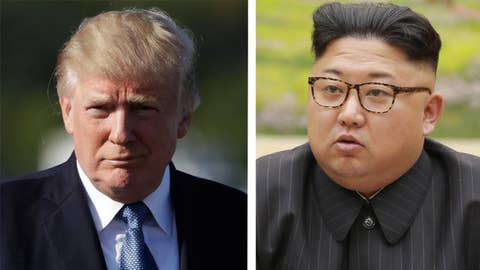 (CBSN) North Korea's foreign minister says President Trump's tweets about the Korean nation amount to a declaration of war and that under international law, his country can legally shoot down U.S. military planes — even if they're not in North Korea's airspace. "For the past couple of days, we had earnestly hoped that the war of words between North Korea and the U.S. would not lead to action," Ri Yong Ho said in remarks translated for NPR by journalist Jihye Lee. "However, Trump had ultimately declared war again last weekend, by saying regarding our leadership, that he will make it unable to last longer."

MORE FEATURED STORIES

Mexico Earthquake Death Toll U.S. Calls No. Korea Nuclear Bomb
Rises to 324 Test Threat 'shocking'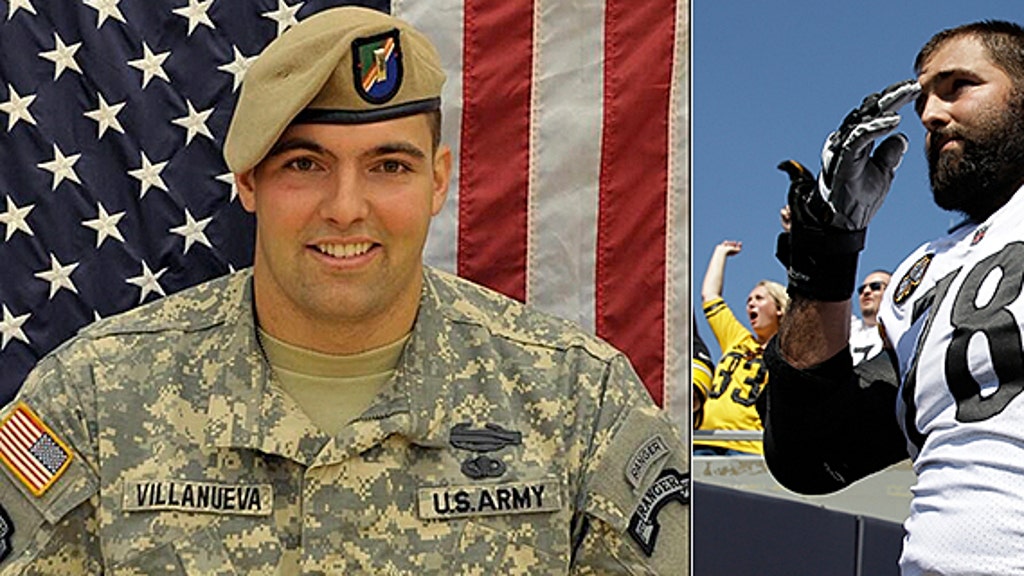 Ex-Army Ranger Alejandro Villanueva's New Yale College Celebrate 'transgressive'
Steelers Jersey soar after National Anthem Gender Expression, Calls Students 'lemurs'


11 Yr-old boy Asked to Mow White House Lawn Goes Viral
ELECTION CENTER
Contact the White House Contact US Senators Contact US Representatives
202-456-1111 202-224-3121 202-224-3121
2017 Inauguration - View Events as they Happened
Track Your Senators' and Representative's Votes

PICTURES WORTH A THOUSAND WORDS
The difference between taking a knee in protest...and taking a knee in prayer...


And then there's this...


SUPPORT OUR SPONSORS
Get Engaged


Click to Support Our Troops Click to Rescue At-Risk Kids
Read Along with Us / Study Groups Contact Your Government
Follow Sharon on facebook Follow Sharon on twitter
More Ways To Connect
This Week's Poll
What Do You Think Should Be Pres. Trump's Top Priority?
THE SHARON HUGHES SHOW
ON THE AIR

SUNDAYS 3-5:00pm PST



Tune in to KMYC 1410AM
LISTEN LIVE ONLINE HERE

SUNDAYS 10am-12Noon MTN

Tune in to KYAH 540AM
LISTEN LIVE ONLINE HERE

STREAMED ONLINE

SATURDAYS & SUNDAYS 6-8:00am & 10am-Noon EST

LISTEN LIVE HERE
SUNDAYS 3-5:00pm PST




MONDAY, WEDNESDAY, FRIDAY & SATURDAY
3-3:30pm PST



LISTEN HERE 24/7

OTHER VENUES
SUPPORT OUR SPONSORS
QUOTES OF THE WEEK
History Quote






News in Quotes


"UN Sanctions are nothing compared to what's next." -Pres. Donald Trump to No. Korea


You Gotta Be Kidding! Quote
"Dreamers are Americans... DREAMers make America more American!" -Nancy Pelosi

UPCOMING EVENTS



Book Club
Read along with us!
Questions: Email info@changingworldviews.com
Invite Sharon to speak to your group. Call: 707-322-3632
Or Contact info@changingworldviews.com

Calendar Page
WHAT OTHERS ARE SAYING
"I so appreciate all you do to help keep us informed." -Kris Seidler
"Truth Woman! Truth has fallen in the streets; we need the Belt more than ever!!" -Steve Simpson


"My reception is not very good so I have my ear plastered against the radio trying to catch every word!" -Sara Haskins
READ SHARON ALSO AT
INDEX
MONTHLY VISITORS