The Sharon Hughes Radio Show
THIS WEEK ON THE SHOW


Sunday: The Changing Worldviews of Values
On September 25th, following the top news of the week, we'll look at the changing worldviews of values in government and elections, in education, and in pop culture. We'll also look at the role that the religious political left and right are playing in this election. We're getting down to the wire.
Tune in from 3-5:00pm on KMYC 1140 AM & Streamed Live @ www.kmycradio.com & @ www.rednationrising.us

Thursday: The Most Frightening Issues of This Century, Part 4
On September 23rd, because September is National Preparedness Month, we're looking at how we can overcome the most frightening issues we're facing, based on our Special Offer book this month. This week we'll look at the increasing Surveillance State we're living in.
Tune in @ 3pm to our BlogTalk Channel Streamed Live @ www.blogtalkradio.com/sharonhughes
or Listen by phone by calling 424-222-5360.
...
Changing Worldviews.Commentary
Take Action Items
Take The Pledge
To Vote and to Get Trained

UPCOMING 5-HOUR Certificate Proram - ONLINE

Citizenship Training
August 18th - 1-6:00 pm ET

To sign up for training, call 888 SALT 654 or 888 725-8654
See All Take Action Items
Featured News Stories
HEADLINE NEWS

CAPTURED: Bombing Suspect in Custody After Shooting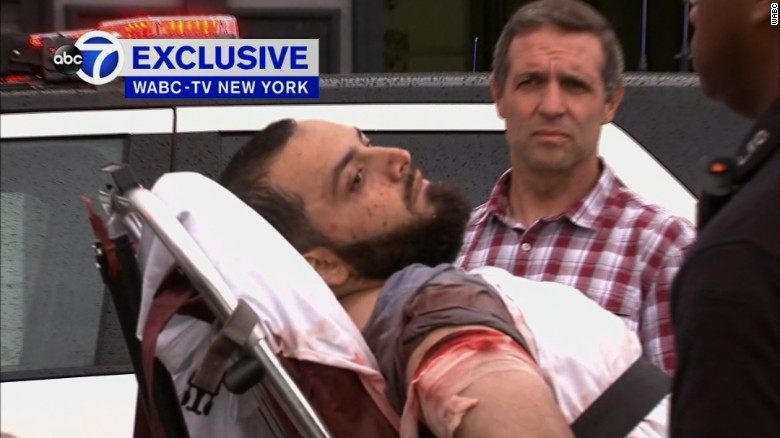 CNN -- Bombing suspect Ahmad Khan Rahami has been "directly linked" to devices in New York and New Jersey, FBI Special Agent William Sweeney said Monday. Sweeney also said a traffic stop of five people in New York led to searches and interviews in Elizabeth, New Jersey. Rahami's last known address was in Elizabeth, and an explosives-laden backpack was found there Sunday night. Officials believe Rahami is linked to that backpack, a bombing Saturday in Seaside Park, New Jersey, and a bombing in New York that wounded 29 people. "We have every reason to believe this was an act of terror," New York City Mayor Bill de Blasio said Monday. FULL STORY
MORE FEATURED STORIES
ISIS Claims Responsibility for Minnesota Mall Attack
FEDS Wrongly Gave Citizenship 858 Who Were to be Deported
Obama: Trump Would be 'an insult' to my Legacy
Rubio Demands Documents From Obama Showing Iran Money was Not Ransom
Pope Says All Major Religions Worship Same God
Hillary's Top Aide Huma Abiden Worked for Radical Muslim Journal
More Pastors Preaching Politics from Pulpit

FINANCIAL/READINESS NEWS
The American Surveillance State, Can it be Evaded?
How to Survive a Terrorist Attack

ODD NEWS
'Goat Yoga' a New Thing

GOOD NEWS
Vitality for Veterans: Sports Camp Challenges, Changes Them

FEATURED WEBSITE
The Rutherford Institute

FEATURED VIDEO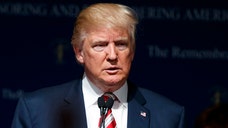 Trump: We Need to Hit Then Harder Over There

MORE ON THE B
LOG
ELECTION CENTER
Contact the White House Contact US Senators Contact US Representatives
202-456-1111 202-224-3121 202-224-3121
>WATCH ALL PRIMARY GOP DEBATES HERE

>WATCH ALL PRIMARY DEM DEBATES HERE

>2016 GENERAL ELECTION SCHEDULE

Sept 26th - First Presidential Debate

Oct 4th - Vice Presidential Debate

Oct 9th - Second Presidential Debate

Oct 19th - Third Presidential Debate

Nov 8th -

General Election
Track Your Senators' and Representative's Votes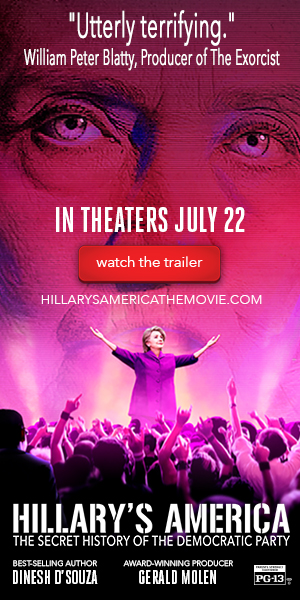 Top Ten Highlights from "Hillary's America," the Movie
PICTURE WORTH A THOUSAND WORDS
Sept. 18, 2016
SUPPORT OUR SPONSORS

FOR 20% DISCOUNT
CLICK HERE TO ORDER &
FOR MORE INFORMATION

Get Engaged


Click to Support Our Troops Click to Rescue At-Risk Kids
Read Along with Us / Study Groups Contact Your Government
Follow Sharon on facebook Follow Sharon on twitter
Our Mission
Hi, I'm Sharon Hughes, and the Founder and President of The Center for Changing Worldviews and the host of Changing Worldviews TALK Radio. Our mission is to inform on the heart of the issues, and changing world views of our day, as well as engage individuals in civic responsibility so that America will be a land of liberty, and re espect human dignity, family integrity, and public and private virtue.

The more I interview experts on the issues of our day, the more impressed I am with the passion and dedication of men and women, (guests and listeners alike), who tirelessly take on the challenges of the 21st century.

Therefore, whether on the Radio Show, at teaching and speaking engagements, through our Book Club Study Groups, or on our website(s), we are dedicated to equipping and inspiring individuals to stand strong, in faith, in the day in which we live, and to engage in our culture in effective ways.

The Center for Changing Worldviews advocates for at-risk-children through Operation ARC, and supports our Troops through Operation Heartlift. We are not sustained by any political or special interest group. Our efforts are funded entirely by the voluntary financial support of friends and sponsors like you.
More Ways To Connect
This Week's Poll
Who Do You Think Will Win The Presidential Election?
THE SHARON HUGHES SHOW
ON THE AIR
SUNDAYS 3-5:00pm PST



Tune in to KMYC 1410 AM
LISTEN LIVE ONLINE HERE

-or-




THURSDAYS 3-4:00pm PST
OTHER VENUES
SUPPORT OUR SPONSORS

FOR 20% DISCOUNT
CLICK HERE FOR MORE INFORMATION & TO ORDER

QUOTES OF THE WEEK
History Quote...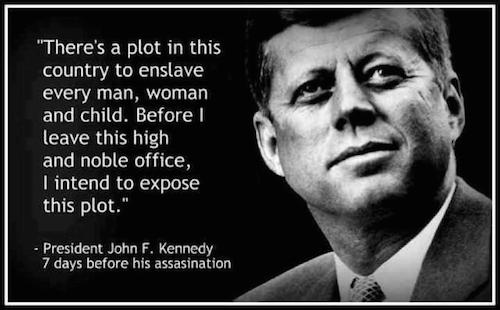 "There's a plot in this country to enslave every man, woman and child. Before I leave this high and noble office, I intend to expose this plot." -Pres. John F. Kennedy

News in Quotes...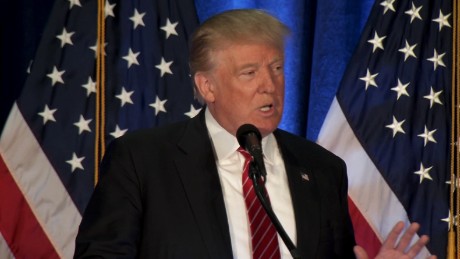 "Our new approach must be to halt the spread of radical Islam. All actions should be oriented around this goal and any country which shares this goal will be our ally. We cannot always choose our friends but we can never fail to recognize our enemies." -Donald Trump
You Gotta Be Kidding! ...






"You know, to just be grossly generalistic, you could put half of Trump's supporters into what I call the basket of deplorables. Right?" she said to applause and laughter. "The racist, sexist, homophobic, xenophobic, Islamaphobic — you name it. And unfortunately there are people like that. And he has lifted them up." -Hillary Clinton


UPCOMING EVENTS
Book Club
Sign Up: Email info@changingworldviews.com
Invite Sharon to speak to your group. Call: 707-322-3632
Or Contact info@changingworldviews.com

Calendar Page
WHAT OTHERS ARE SAYING
"I love the way you have broken this subject down! (The Rise of Chrislam). I will be speaking on this on my show very soon. Thank you!" -Dr. Derrick Henderson
"I appreciate your content and the fact you are very alert. Thank you for standing for integrity, truth, our Military and the nation of Israel." -Brian Bolton

"I so appreciate all you do to help keep us informed." -Kris Seidler
"Truth Woman! Truth has fallen in the streets; we need the Belt more than ever!!" -Steve Simpson


"My reception is not very good so I have my ear plastered against the radio trying to catch every word!" -Sara Haskins
READ SHARON ALSO AT
INDEX
MONTHLY VISITORS