The Sharon Hughes Radio Show



THIS WEEK ON THE SHARON HUGHES SHOW

Sunday's Show: Top Four Issues of All American Voters
On May 1st, following the Top News of the week, we'll discuss the Top Four Issues of concern for all American voters, and the candidates' positions on them: Terrorism/National Security, Economy, Jobs, & Healthcare. Author Dr. Michael Coffman and Duane Hughes head our lineup of guests.
Tune in from 3-5:00pm on KMYC 1140 AM & Streamed Live @ www.kmycradio.com


Friday's Podcast: Merging Worldviews Pt 4 - Politics & Gov't III
On April 29th we'll continue our discussion on the merging of worldviews in politics & gov't today, as we look further at Sal Alinsky, Leftist Author of "Rules for Radicals." Who, what and how have these 'rules' gained influence in America? Author Larry Schweikart and Audrey Russo join us.
Tune in @ 3pm to our BlogTalk Channel Streamed Live @ www.blogtalkradio.com/sharonhughes
or Listen by phone by calling 424-222-5360.
...
Changing Worldviews.Commentary
Take Action Items
Looking For Ways To Hold Your Representatives Accountable?

The Heritage Action Sentinel Program of The Heritage Foundation offers a support and training program for Conservatives who want to engage in holding their Representatives accountable in effective ways.
From their website: "When you become a Sentinel, we work with you individually, building your knowledge, growing your influence, and preparing you to take meaningful action. Sentinels commit to partnering with us to stand guard for freedom by leading their circles of influence and communicating with elected officials."

For more information or to sign up GO HERE.
See All Take Action Items
This Week's Featured Stories
HEADLINE NEWS

Ted Cruz, John Kasich join forces to stop Donald Trump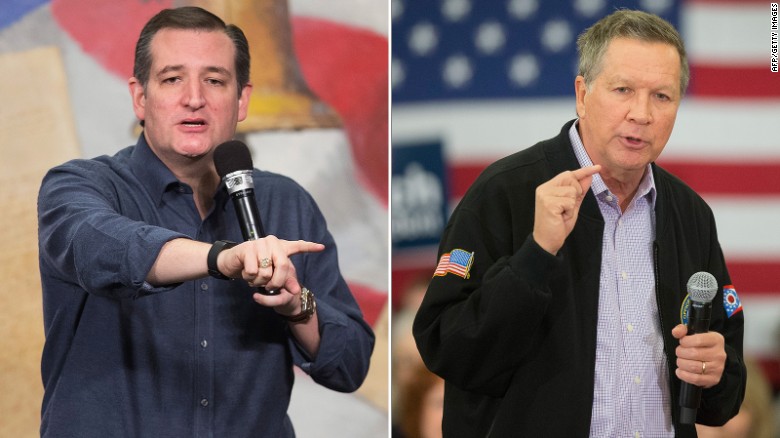 FINANCIAL/READINESS NEWS
Is A Financial Collapse Coming?
Sensible Food Storage for a Year

ODD NEWS
Yoga Turns to Swearing

GOOD NEWS
Top Ten Highest Grossing Faith Films

FEATURED WEBSITES
Save California

FEATURED VIDEO


Funny: Trump's 73 Hand Gestures

MORE ON THE B
LOG
ELECTION CENTER
PICTURE WORTH A THOUSAND WORDS
SUPPORT OUR SPONSORS

FOR 20% DISCOUNT
CLICK HERE TO ORDER &
FOR MORE INFORMATION

Get Engaged


Click to Support Our Troops Click to Rescue At-Risk Kids
Read Along with Us / Study Groups Contact Your Government
Follow Sharon on facebook Follow Sharon on twitter
Our Mission
Hi, I'm Sharon Hughes, and the Founder and President of The Center for Changing Worldviews and the host of Changing Worldviews TALK Radio. Our mission is to inform on the heart of the issues, and changing world views of our day, as well as engage individuals in civic responsibility so that America will be a land of liberty, and re espect human dignity, family integrity, and public and private virtue.

The more I interview experts on the issues of our day, the more impressed I am with the passion and dedication of men and women, (guests and listeners alike), who tirelessly take on the challenges of the 21st century.

Therefore, whether on the Radio Show, at teaching and speaking engagements, through our Book Club Study Groups, or on our website(s), we are dedicated to equipping and inspiring individuals to stand strong, in faith, in the day in which we live, and to engage in our culture in effective ways.

The Center for Changing Worldviews advocates for at-risk-children through Operation ARC, and supports our Troops through Operation Heartlift. We are not sustained by any political or special interest group. Our efforts are funded entirely by the voluntary financial support of friends and sponsors like you.
More Ways To Connect
This Week's Poll
Will There Be A Contested Or Brokered Gop Convention?
ON THE AIR
The Sharon Hughes Show
SUNDAYS 3-5:00pm PST
Tune in to KMYC 1410 AM
>LISTEN LIVE ONLINE HERE
Friday 3:00pm PST
Live Online @


>ARCHIVES
GO HERE FOR:


SUPPORT OUR SPONSORS

FOR 20% DISCOUNT
CLICK HERE FOR MORE INFORMATION & TO ORDER

QUOTES OF THE WEEK
History Quote...



"Nearly all men can stand adversity, but f you want to test a man's character, give him power." -Abraham Lincoln

News in Quotes...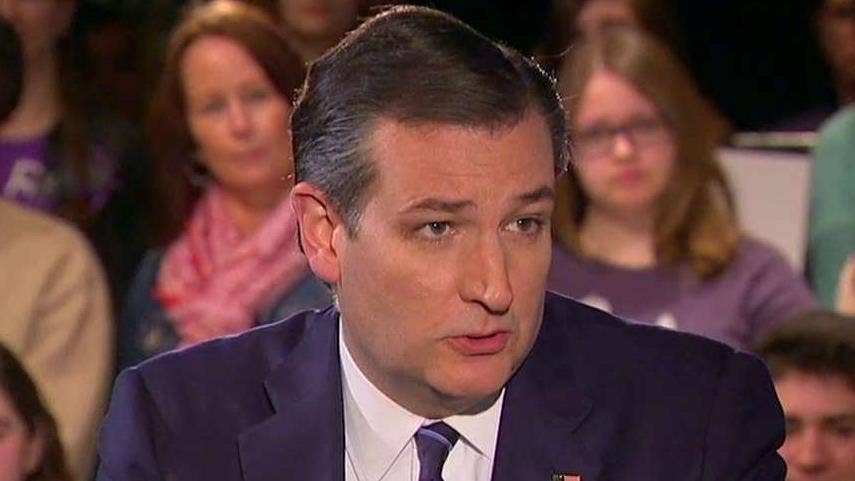 "The GOP nomination process is not rocket science" -Ted Cruz



You Gotta Be Kidding! ...




"An eye for an eye.'" -Donald Trump, on his favorite Bible verse
UPCOMING EVENTS
Book Club - Monthly Conference Call
Sign Up: Email info@changingworldviews.com
Invite Sharon to speak to your group. Call: 707-322-3632
Or Contact info@changingworldviews.com

Calendar Page
WHAT OTHERS ARE SAYING
"I appreciate all you do. You are so correct on your statement this week - 'we are at a tipping point.' I say we are at point of no return! Thank you for never compromising" -Brian Bolton
"I so appreciate all you do to help keep us informed." -Kris Seidler
"Truth Woman! Truth has fallen in the streets; we need the Belt more than ever!!" -Steve Simpson
READ SHARON ALSO AT
INDEX
MONTHLY VISITORS