This Week On The Show

The All New Sharon Hughes Show Debuts Sunday, August 31st
on KMYC 1410 our of the Sierra-Nevada Foothills of No. California,
3-5 pm pst; on Online @ www.kmycradio.com
HOUR 1:
Dr. Steven Mosher on outrageous Population Control advocates and agendas; America's Survivor Advisor on how to make it through the economic madness, personally and professionally; Author Brian Sobel, speaking at our Operation Heartlift event honoring our Troops back from Iraq and Afghanistan; and more.

HOUR 2:
Walid Shoebat, former PLO terrorist on countries to watch in the Middle East for upcoming war and Myles Weiss; Phyllis Schlafly, Pres. of Eagle Forum on her book, "The Supremacists" judges and courts; a segment with the late Dr. D. James Kennedy on the ACLU; and some of the Most Unbelievable classic news stories with Debra Rae and Audrey Russo; and more.

ARCHIVES - Regular Broadcast Shows are Archived HERE.

BlogTalk Online Shows are Archived Here.


Changing Worldviews.Commentary
Take Action Items
Join The Fight Against Common Core


Two competing forces are pushing on America's K–12 education system today. One is an effort to infuse education choice into a long-stagnant system, empowering parents with the ability to send their child to a school that meets her unique learning needs. The other is an effort to further centralize education through Common Core national standards and tests. Common Core takes the path toward centralization, and state leaders should seize the moment to resist this latest federal overreach. National standards and tests are a challenge to educational freedom in America, and state and local leaders who believe in limited government should resist them.
AB 2307 Empower Local School Districts to Opt Out of Common Core Standards, Curriculum Frameworks, Instructional Materials and Assessments and to create their own...
See All Take Action Items
This Week's Top News Stories
HEADLINE STORY
From NY to Texas, KKK Recruits with Candies and Fiers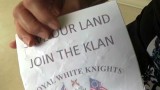 CNN -- Fliers have turned up in dozens of U.S. cities over the past six months, Lenz said. The SPLC was founded by civil rights lawyers, and is known for tracking and exposing the activities of such groups. The SPLC says the Ku Klux Klan is the most infamous and oldest of American hate groups. African-Americans have been the main target of the historically violent group, but the Klan also has targeted Jews, immigrants, gays and lesbians and Catholics.The fliers appear to be part of a wider recruitment effort by the Klan across the country, Ryan Lenz, senior writer for the Southern Poverty Law Center, told CNN on Saturday. MORE
MORE TOP NEW
New Border Risk: ISIS Ties to Mexican Drug Lords
Facebook Mind Control Experient on 700,000 Users
Former NATO Chief: ISIS 'jihadists' will Target the West Next
Medical Staff Warned: Keep Mouths Shut re: Illegal Immigrants or Face Arrest
Sudanese Christian Imprisoned Woman: My Newborn Disabled

GOOD NEWS
'America' Movie Earns A+ Rating

WEBSITE OF THE WEEK
WorldNetDaily

VIDEO OF THE WEEK


The Brutal Rise of ISIS

MORE AT THE BLOG
PICTURE WORTH A THOUSAND WORDS
Get Involved
Our Mission
Hi, I'm Sharon Hughes, and the Founder and President of The Center for Changing Worldviews and the host of Changing Worldviews TALK Radio. Our mission is to inform on the changing world views of our day, and promote civic responsibility so that America will continue to be a land of liberty, respect human dignity and family integrity, as well as public and private virtue.

The more I interview experts on the crucial issues of our day, the more impressed I am with the passion and dedication of men and women, (guests and listeners alike), who tirelessly take on the challenges of the 21st century.

Therefore, whether on the Radio Show, or via Video, teaching or speaking engagements, through our Book Club/Study Groups, or our website, I am dedicated to helping equip and inspire our listeners to stand strong in faith, and use their gifts and talents to engage in our culture in effective and lasting ways.

I look forward to sharing with you in real and relevant ways, as we face, challenge and work to make a difference in an ever-changing world together, when we return from our summer sabbatical.

The Center advocates for at-risk-children through Operation ARC, and our Troops through Operation Heartlift. Changing Worldviews is not sustained by any political or special interest organization. Our mission, radio show, and outreach projects, are funded entirely by the voluntary financial support of American patriots and friends like you!
More Ways To Connect
This Week's Poll
Do You Think Isis Is A Threat To The U.S.?
ON THE AIR

The Sharon Hughes Show
4:30 PM PST - M, W, F, SA

KDIA AM1640
San Francisco Bay Area
(Also Streamed Online Live Here)

LIVE! CLICK HERE for BlogTalk Radio
Call-In Number: (424) 222-5360
Join us in the Chat Room

READ SHARON ALSO AT
QUOTES OF THE WEEK
History Quote...
"I have sworn upon the altar of God, eternal hostility against every form of tyranny over the mind of man." -Thomas Jefferson


News in Quotes...
"Instead of, 'If it's Sunday, it's Meet the Press,' it should be 'If it's Sunday, it's another administration official making stuff up on Meet the Press.' It's really shameful." -Rep. Raul Labrador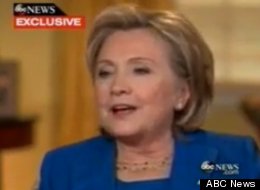 You Gotta Be Kidding! Quotes...
"These five (Taliban released) guys are not a threat to the United States. They are a threat to the safety and security of Afghanistan and Pakistan. It's up to those two countries to make the decision once and for all that these are threats to them. So I think we may be kind of missing the bigger picture here." -Hillary Clin
UPCOMING EVENTS

Invite Sharon to speak to your group.
Call: 707-322-3632
Contact for more information
into@changingworldviews.com

Calendar page
WHAT OTHERS ARE SAYING
"Your show is so much more relevant, with the unrest in the world and craziness happening from schools to persecution of political correctness." -Stella Lohmann

"Thanks for keeping us informed - your work is so important." -Myles Weiss, Zola Levitt TV
INDEX
MONTHLY VISITORS