The Sharon Hughes Radio Show


ON THE SHOW - Week of May 21, 2018

Weekend Show: Memorial Day Weekend Special
With a special line-up of guests we pause to focus on remembering all those who gave all in service to our nation. All gave some, and some gave all. The custom of honoring ancestors by cleaning cemeteries and decorating graves is an ancient and worldwide tradition, but after the Civil War, America's need for a secular, patriotic ceremony to honor its military dead became prominent, as monuments to fallen soldiers were erected and dedicated, and ceremonies centering on the decoration of soldiers' graves were held in towns and cities throughout the nation. After World War I, the day expanded to honor those who have died in all American wars.

Sunday from 3-4:00pm PST on KMYC 1140 AM & Streamed Live @ www.kmycradio.com
Sunday from 10am-11am MTN on KYAH AM540 Utah & Streamed Live @ www.yahradio540.com

Saturday & Sunday from 7-8am both Channels on www.redstatetalkradio.com
Sunday from 6-8am EST on www.talkamericanradio.com


Weekday Podcast:
Giving Honor where Honor is Due

Monday, Wednesday, Friday & Weekends on Salem Web Network's OnePlace.com @ www/oneplace.com/ministries/changingworldviews.com



...
Changing Worldviews.Commentary
Take Action Items
Book Club
"The Discerning Heart Seeks Knowledge." Proverbs 13:14
Join Us!
Read along with us on your own
Obtain a copy of the book
Request monthly study along notes (optional) at info@changingworldviews.com



See All Take Action Items
Featured News Stories
HEADLINE NEWS

Pence: American People Have Right to Know About Surveillance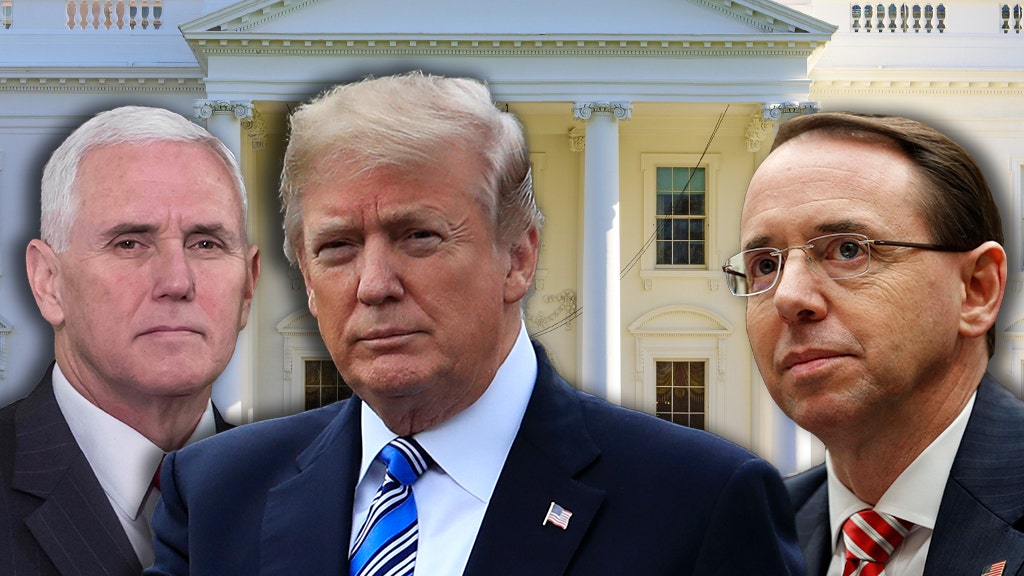 FOX NEWS - Vice President Mike Pence - "the American people have a right to know" whether the FBI infiltrated President Trump's campaign in 2016. Pence said that Trump was "grateful" the Justice Department had asked its inspector general to examine whether any improper politically motivated surveillance took place. "If anyone did infiltrate or surveil participants in a presidential campaign for inappropriate purposes, we need to know about it and take appropriate action," Deputy Attorney General Rod Rosenstein said in a statement Sunday evening. "I think it would be very troubling to millions of Americans if that took place," Pence told MacCallum. "But were very confident that as the inspector general has been doing their work, looking at the conduct of the FBI during that period that by adding their focus to this that we'll get to the bottom of it."

MORE FEATURED STORIES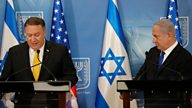 Pompeo: Iran Greatest Sponsor of First Lady Melania Trump Recovering
Terrorism in the World at the White House from Kidney Surgery


No.Korea Threatens to Cancel U.S. Dozens of Illegals from ISIS from Recruiting
Meeting Over Military Drills Grounds Caught in Texas

4 Year Old Superhero Feed the Hungry With Own Money
ELECTION CENTER
Contact the White House Contact US Senators Contact US Representatives
202-456-1111 202-224-3121 202-224-3121
Track Your Senators' and Representative's Votes

PICTURES WORTH A THOUSAND WORDS
SUPPORT OUR SPONSORS
Get Engaged


Click to Support Our Troops Click to Rescue At-Risk Kids
Read Along with Us / Study Groups Contact Your Government
Follow Sharon on facebook Follow Sharon on twitter
More Ways To Connect
This Week's Poll
Should Trump Receive The Nobel Peace Prize For No. & So. Korea Peace?
THE SHARON HUGHES SHOW
ON THE AIR

SUNDAYS 3-4:00pm PST



Tune in to KMYC 1410AM
LISTEN LIVE ONLINE HERE

SUNDAYS 10-11am MTN

Tune in to KYAH 540AM
LISTEN LIVE ONLINE HERE

STREAMED ONLINE

SATURDAYS & SUNDAYS 7-8:00am EST

LISTEN LIVE HERE
SUNDAYS 6-7:00am EST




MONDAY, WEDNESDAY, FRIDAY & SATURDAY



LISTEN HERE 24/7

OTHER VENUES
SPONSOR OF THE MONTH
QUOTES OF THE WEEK
History Quote

News in Quotes








"This may not be good news for Democrats. We might like Nancy Pelosi in the Bay Area, but America doesn't.Among all Americans, Donald Trump is far more liked than Nancy Pelosi." -SF NBC Reporter
You Gotta Be Kidding! Quote
"I know you are me, and if I can be standing here as your forever First Lady, then you can do anything you put your mind to."' -Michelle Obama, to Temple University students
UPCOMING EVENTS



Book Club
Read along with us!
Questions: Email info@changingworldviews.com
Invite Sharon to speak to your group. Call: 707-322-3632
Or Contact info@changingworldviews.com

Calendar Page
WHAT OTHERS ARE SAYING
"I so appreciate all you do to help keep us informed." -Kris Seidler
"Truth Woman! Truth has fallen in the streets; we need the Belt more than ever!!" -Steve Simpson


"My reception is not very good so I have my ear plastered against the radio trying to catch every word!" -Sara Haskins
READ SHARON ALSO AT
INDEX
MONTHLY VISITORS