The Sharon Hughes Radio Show
Streamed Live Streamed Live On Demand
@ www.kmycradio.com @ www.yahradio540.com Listen Here

THIS WEEK ON THE SHOW - January 21-27, 2018

Weekend Show: Belief Battles
Guests: David Horowitz & Jonathan Krive - former Communist radical, now conservative author and founder of Frontpagemag will talk about "Left Illusions;" and a voice for Millenials on 'what has happened to my generation?' Every battle today, whether political or cultural, are battles of belief; and Americans have never been so divided on so many issues. Can the divide be bridged?

Tune in to Stations listed above.


Weekday Podcast:
Monday - MLK & Today's Civil Rights Movement
Wednesday - Sexualization/Abuses of Children
Friday - GODTalk - Standing Strong in the Battle

Listen @ Salem Web Network's OnePlace.com - www/oneplace.com/ministries/changingworldviews.com


In Case You Missed These Recent Shows - Listen in the Archives
Life & Death Battles for Babies
Life & Death Battles on the Borders
Worldview Wars - Globally
Worldview Wars - Nationally

...
Changing Worldviews.Commentary
Take Action Items
Book Club
"The Discerning Heart Seeks Knowledge." Proverbs 13:14
Join Us!
Read along with us on your own
Obtain a copy of the book
Request monthly study along notes (optional) at info@changingworldviews.com



See All Take Action Items
Featured News Stories
HEADLINE NEWS

White House Preparingfor Possible Departure of SC Justice Ginsburg


FOX NEWS – Justice Ruth Bader Ginsburg's absence this week from Supreme Court oral arguments – her first since joining the bench – has touched off a burst of speculation as well as low-key planning from the White House about the possibility of a departure. At the same time, observers aren't convinced the liberal backbone of the court is going anywhere. And as she recovers from early-stage lung cancer surgery, they suggest talk of a vacancy is premature. "We shouldn't read too much into the fact that she's missed three days of oral arguments," said Elizabeth Slattery, host of the conservative Heritage Foundation's "Scotus 101" podcast. "She famously was back on the bench the day after her beloved husband Marty passed away so she's obviously very committed to the job. But clearly she needs time to recuperate."
MORE FEATURED STORIES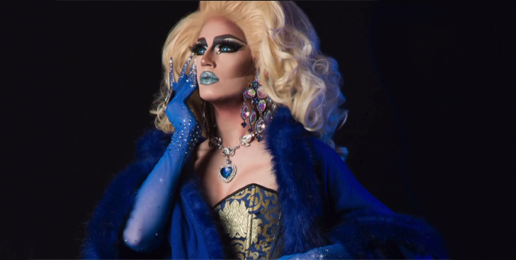 Middle School Invites Drag Queen to Don't Call Pregnant Women as it Might
Career Day Offend Transgender People BMA Says



Homosexuality as Population Control? Earth's Magnetic Field Acting Up
Gays are Essential to Nature's Balance Geologists Don't Know Why

MORE NEWS
Buffet Son Spends Millions to Boost Border Patrol Security in Arizona
All-out War on Religious Minorities in China
Want to Help a Veteran Suffering from PTSD?
1 in 5 College Students Considered Suicide
Good Morning America Celebrates Drag Queen 11 yr. old
ELECTION CENTER
Contact the White House Contact US Senators Contact US Representatives
202-456-1111 202-224-3121 202-224-3121
PICTURE WORTH A THOUSAND WORDS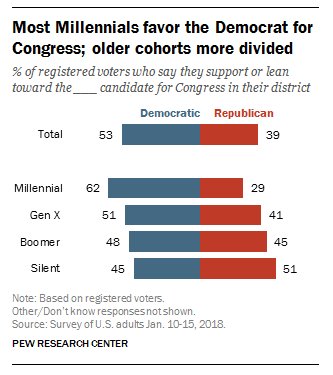 SUPPORT OUR SPONSORS
Get Engaged


Click to Support Our Troops Click to Rescue At-Risk Kids
Read Along with Us / Study Groups Contact Your Government
Follow Sharon on facebook Follow Sharon on twitter
More Ways To Connect
This Week's Poll
Who Is Responsible For The Current Economic Recovery?
THE SHARON HUGHES SHOW
ON THE AIR

SUNDAYS 3-4:00pm PST



Tune in to KMYC 1410AM
LISTEN LIVE ONLINE HERE

SUNDAYS 10-11am MTN

Tune in to KYAH 540AM
LISTEN LIVE ONLINE HERE

STREAMED ONLINE

SATURDAYS & SUNDAYS 7-8:00am EST

LISTEN LIVE HERE
SUNDAYS 6-7:00am EST




MONDAY, WEDNESDAY, FRIDAY & SATURDAY



LISTEN HERE 24/7

OTHER VENUES
NOTABLE QUOTES
Historical Quote
News Quote
"We shouldn't be impeaching (Trump) for a political reason, and we shouldn't avoid impeachment for a political reason. We have to see." -Nancy Pelosi

You Gotta Be KiddingQuote


"Europe's cultural prestige is their evidence for the racial superiority of white America." -Alexander Kaufmann, Professor @ Philadelphia University

SPONSOR OF THE MONTH
WHAT OTHERS ARE SAYING
"I so appreciate all you do to help keep us informed." -Kris Seidler
"Truth Woman! Truth has fallen in the streets; we need the Belt more than ever!!" -Steve Simpson


"My reception is not very good so I have my ear plastered against the radio trying to catch every word!" -Sara Haskins
READ SHARON ALSO AT
INDEX
MONTHLY VISITORS